Tyrrell's Trails offers exceptional guided hunting pursuits for Dall Sheep, Moose, Grizzly, and Caribou within the remarkable Alaska Brooks Range.
Hunt for the majestic Dall Sheep in the rugged southern slopes of the Brooks Range. The pinnacle Alaskan backcountry trophy hunt.
Dates:
August 10 - 19
August 21 - 30
The perfect Alaskan big game hunt. Moose reach full rut during this hunt and calling is very effective. Archery hunters are welcome!
Dates:
September 5 - 14
September 16 - 25
Extraordinary hunting adventures for those who want to experience true Alaska.
TYRRELL'S TRAILS
We're a locally owned Alaska hunting outfitter, run by hardworking Alaskans with a passion for hunting. A lifelong career in the guiding industry, as well as a background in Alaskan bush flying and outdoor pursuits has prepared us with the tools needed to create truly exceptional wilderness hunts!
What makes us unique?
Our location is well north of the Arctic Circle deep within the remote Alaska Brooks Range. We offer high quality, fair chase sporting opportunities for a limited number of hunters each year to pursue the most desired trophies in the state of Alaska.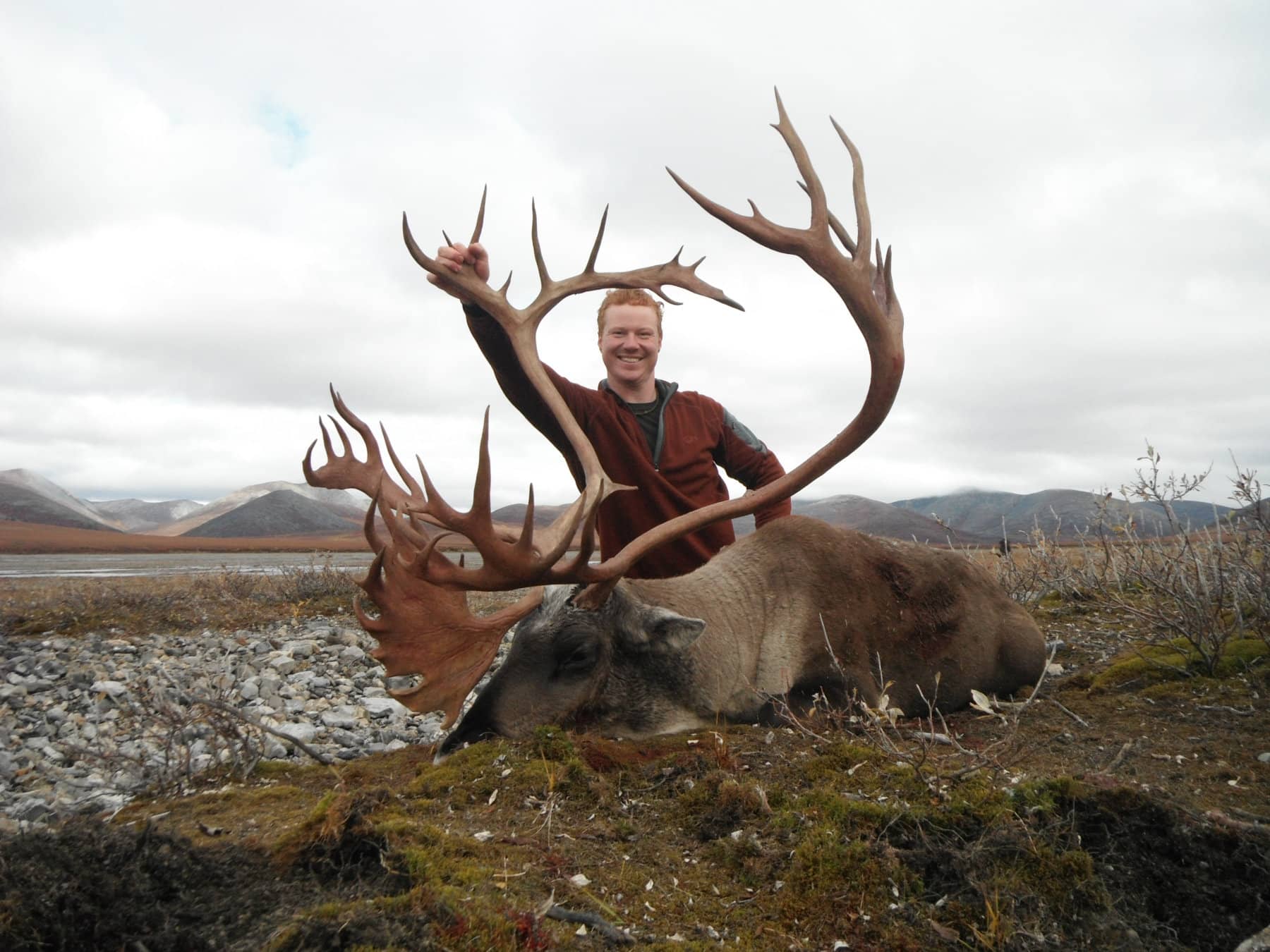 Born into a subsistence lifestyle in rural Alaska, Luke Tyrrell has the knowledge and expertise for an unparalleled hunting adventure.
Hunts are all conducted one on one, and can be tailored to time of year, target species, and hunter preference. Hunt options include float hunts, fixed spike camp style hunts, and backpack hunts. All spike camp accommodations are provided and consist of top quality, comfortable tents, cots, rafts and equipment. We access our vast hunting area and spike camps with company owned light aircraft, which are available for our exclusive use, ensuring our customers comfort, safety, and timely access into and out of the field.
If you're searching for a wilderness hunt in a beautiful Alaskan setting, a knowledgeable guide, and the opportunity to harvest a quality Moose, Sheep, Caribou or Grizzly Bear, this is the hunt for you! Call us today at 907-888-6348 to reserve your next great Alaska hunt!
Hunt With The Best
Learn how our dedicated hunting approach, expert guides, unparalleled location and years of guided Alaskan hunting expertise sets us apart from the rest!
What People Are Saying
We are dedicated to making your Alaska hunt a truly rewarding and successful experience. Take a look at our hunt reviews. → View More Reviews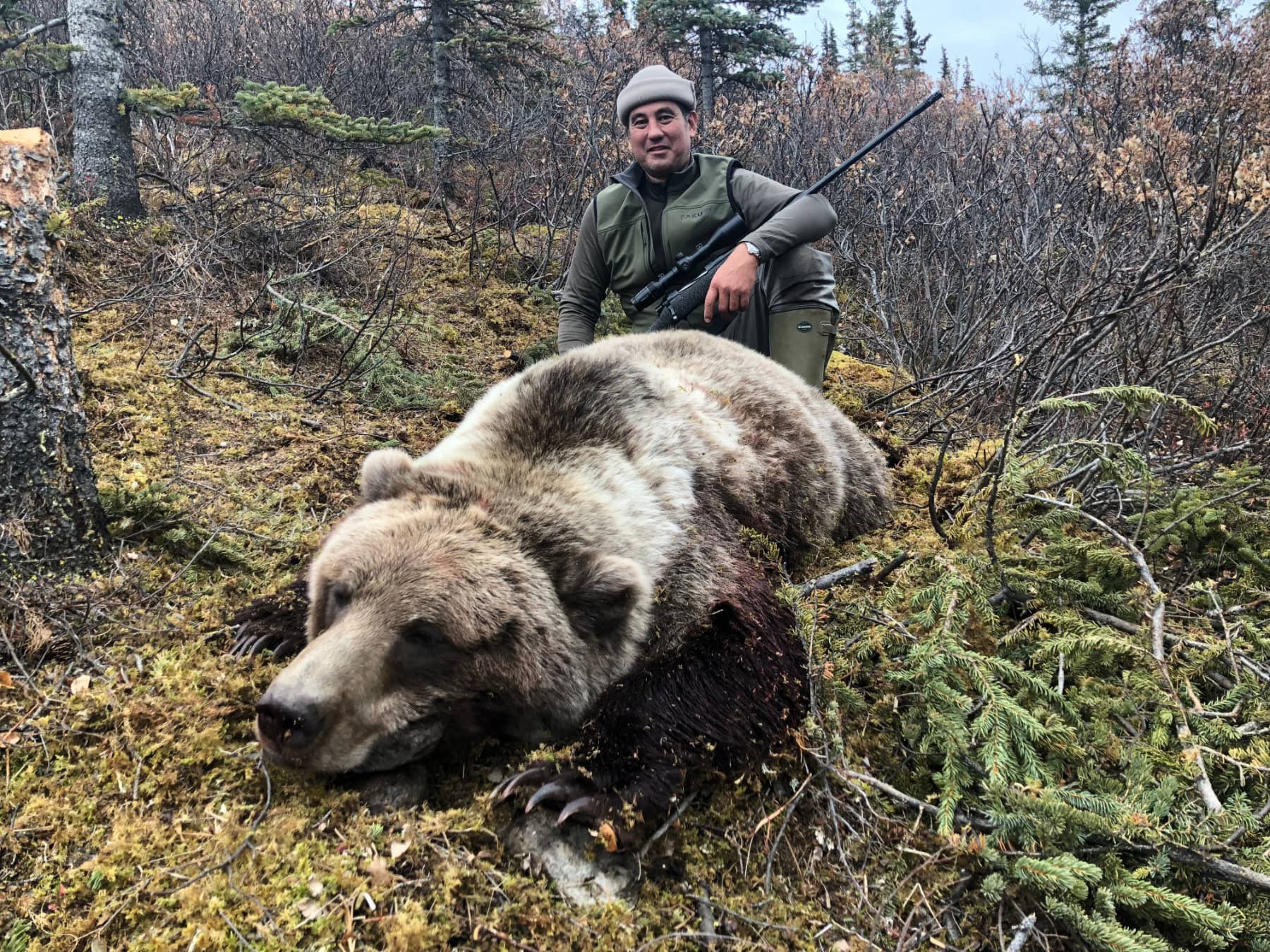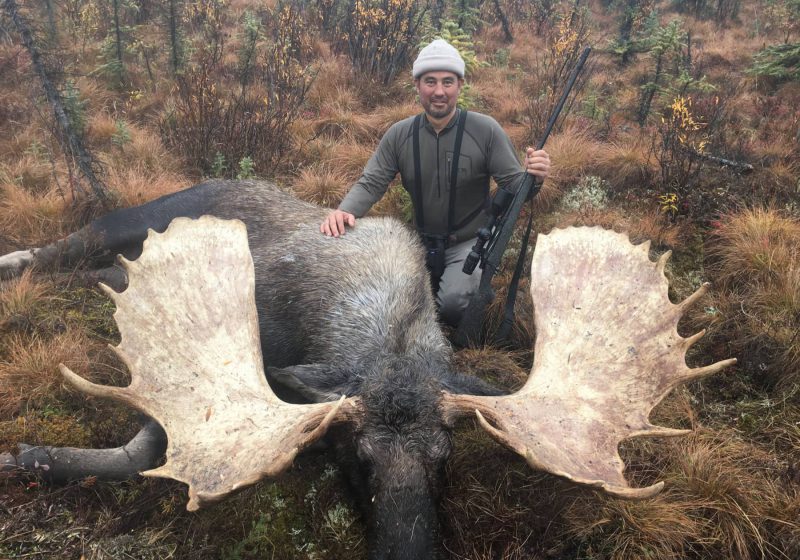 Moose & Grizzly Hunt, 2018
I've hunted Big Game extensively all over North America as well as the rest of the world for over 20 years.
I've done seven hunts in Alaska, the last two with Tyrrell's Trails for moose and grizzly bear in The Brooks Range. This year will be my third hunt with them – I will go on a Dall Sheep hunt this summer with my son.
Luke Tyrrell runs among the best outfitting operations I have experienced. Logistics were flawless, equipment in great shape, hunting areas with an abundance of high quality game, and Luke is always there to "go the extra mile". My guide, Wesley Tyrrell, was amazing, not only in tirelessly spotting and calling in trophy game (often "out of thin air"!). Packers were terrific – experienced, helpful, and most importantly, fun!
If you're considering a hunt of a lifetime in The Brooks Range, I recommend you give Luke a call.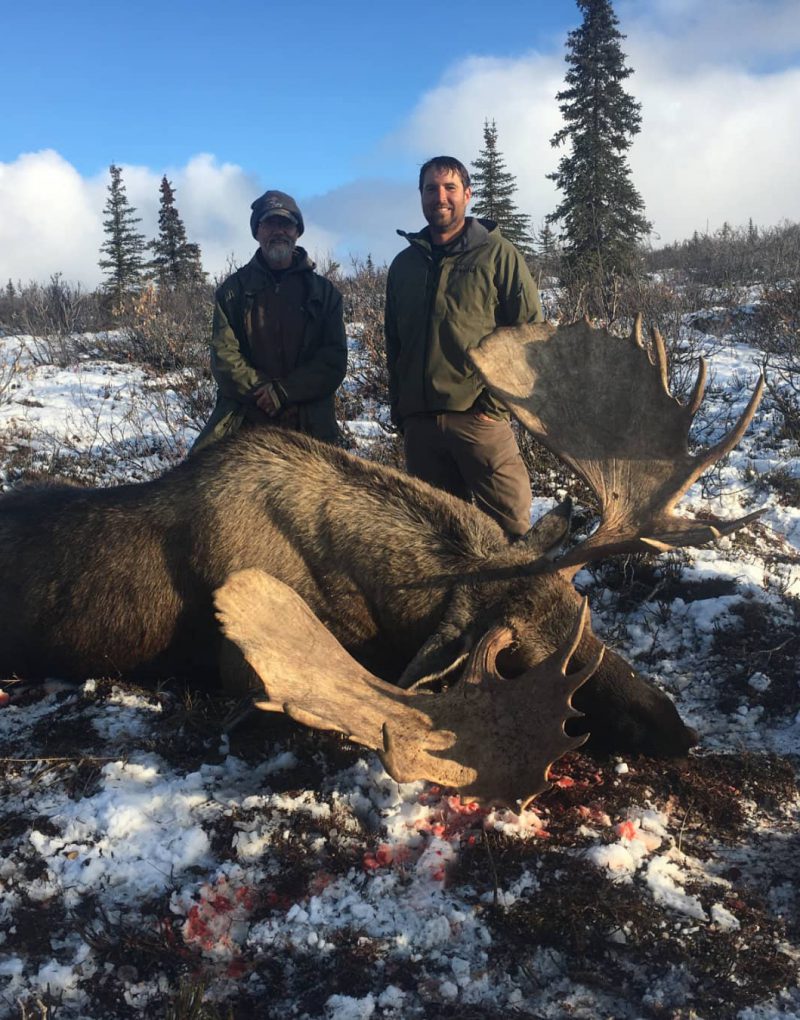 This past September, 2018, I had the opportunity to hunt Moose with Luke Tyrrell of "Tyrrell's Trails" in Alaska. I had made many trips to Alaska but I had never seen the Brooks Range. My expectations were high and I was not disappointed.
I had the good fortune of harvesting a great mature bull Moose. My personal guide, Mike Horstman, and Luke teamed together and worked hard to fulfill my dreams.
This was a great hunt located well above the Arctic Circle. There was lots of game, beautiful scenery, good food, comfortable accommodations and Great People!
A true Wilderness Adventure! I highly Recommend!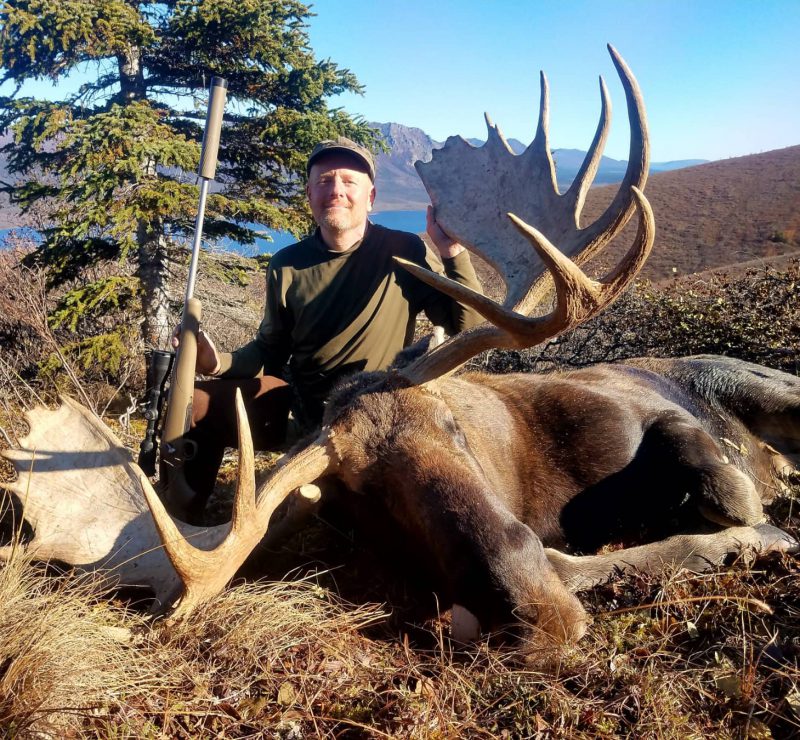 Moose & Caribou Hunt, 2017
Dear Luke,
Now that I am home and there has been time for everything to sink in, I thought I would write. I have hunted all of my life and been all over. I have taken nice animals before, but never 2 on the same hunt. Your hard work before and after my hunt made for my success.
Kudos to you and your professionals. I will recommend Tyrrell's Trails to any serious hunter looking for the trip of a lifetime.