Our Hunt Reviews
Each and every hunt is its own new adventure for us. We take pride in our dedication and ability to deliver an unmatched world-class Alaskan hunting adventure!
Take a look at a few of our highlighted guest reviews. Read what they had to say about their experience hunting with Tyrrell's Trails.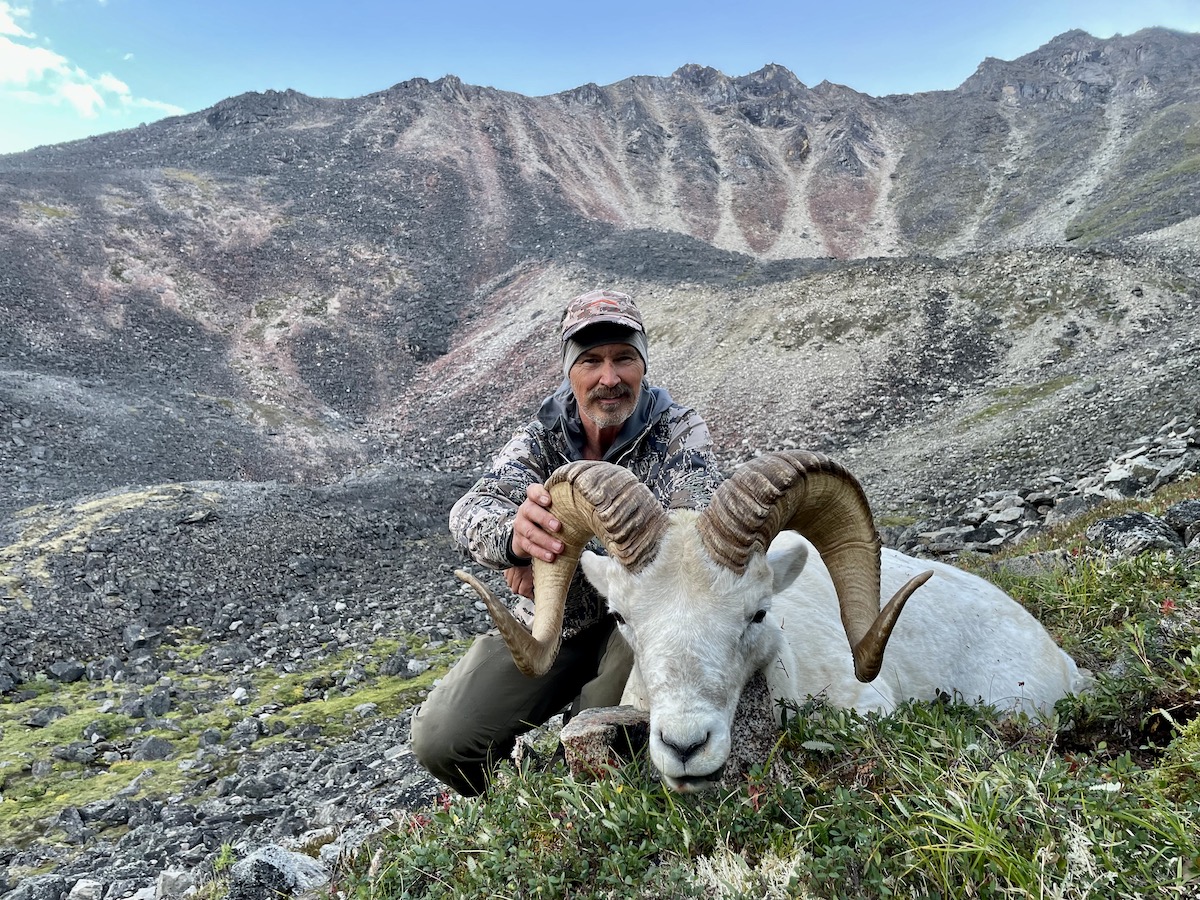 It was long wait from my initial booking until my hunt, but can tell you it was worth the wait! Luke, his family and crew are top notch and everything works like a well oiled machine. I felt very welcomed at the lodge and found it more like visiting relatives than strangers. My sheep hunt was tough, but that's exactly what I was expecting and ended harvesting a very nice ram. Tenderloins over a fire after the pack out, eased the pain considerably. Ribs (and cold beer) at the lodge eased it even more!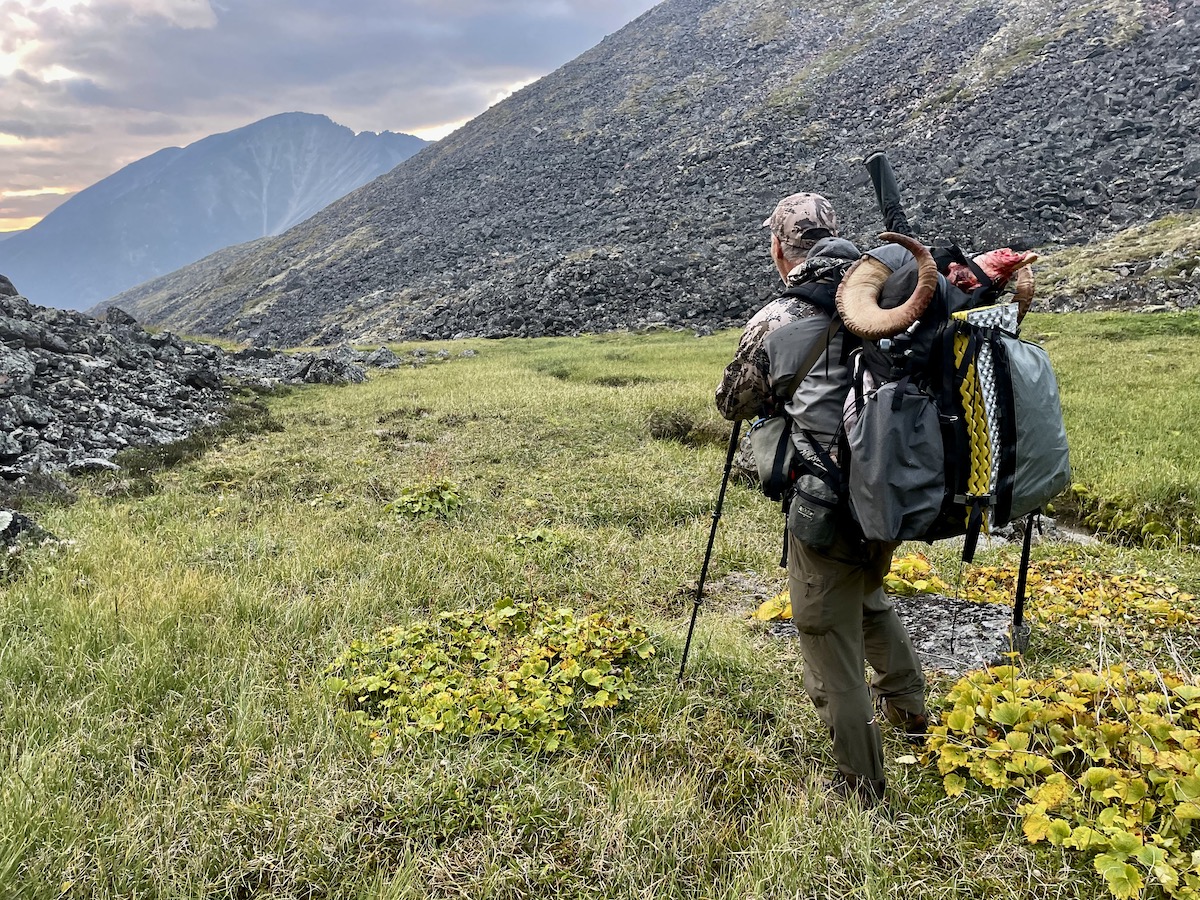 I spent the remaining four days hunting grizzlies. We saw seven grizzlies in those four days and I passed on a really nice grizzly, holding out for even nicer one. We did find one even nicer at the end of our hunt, but it eluded us. I'll always cherishing watching the numerous bears in this wild country.
This hunt exceeded all of my expectations and my expectations were high.
Thanks Luke and crew!
Mike Moore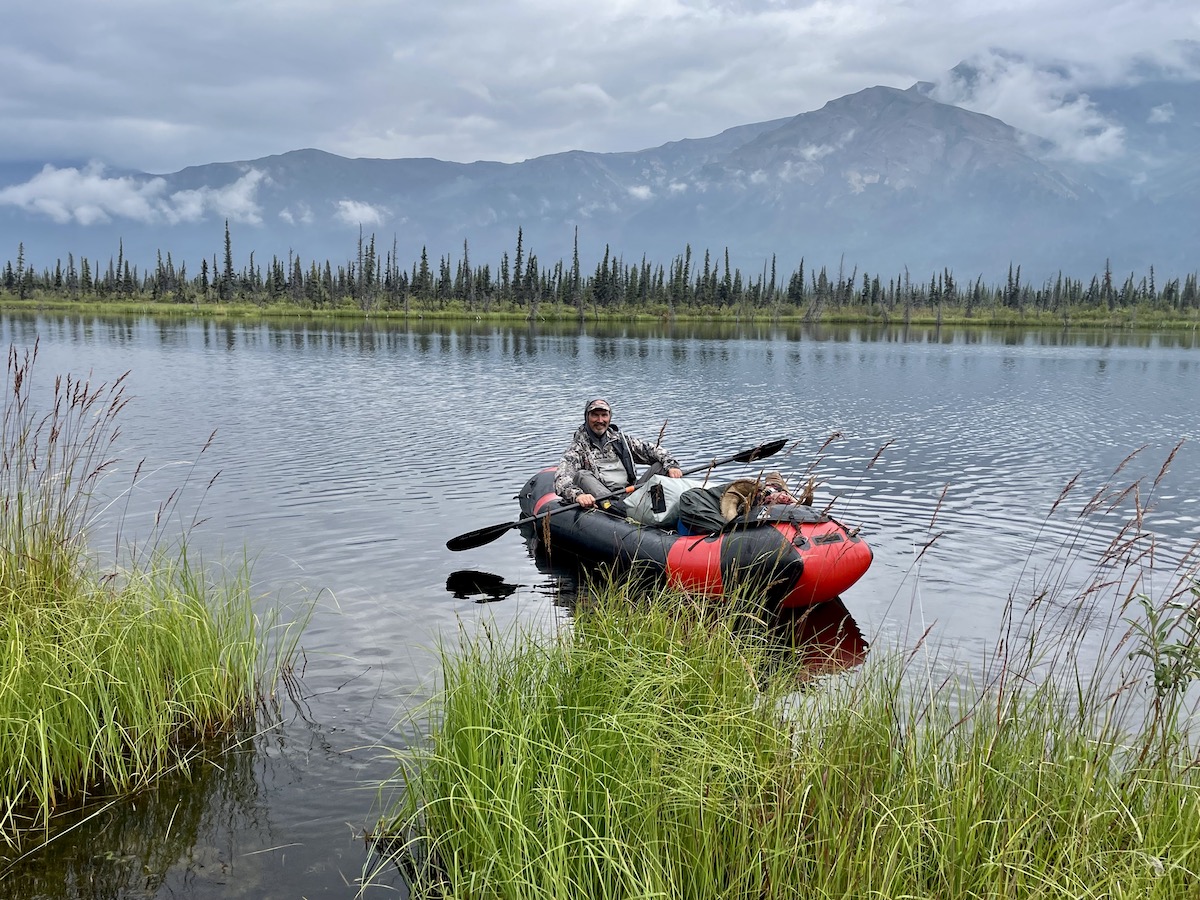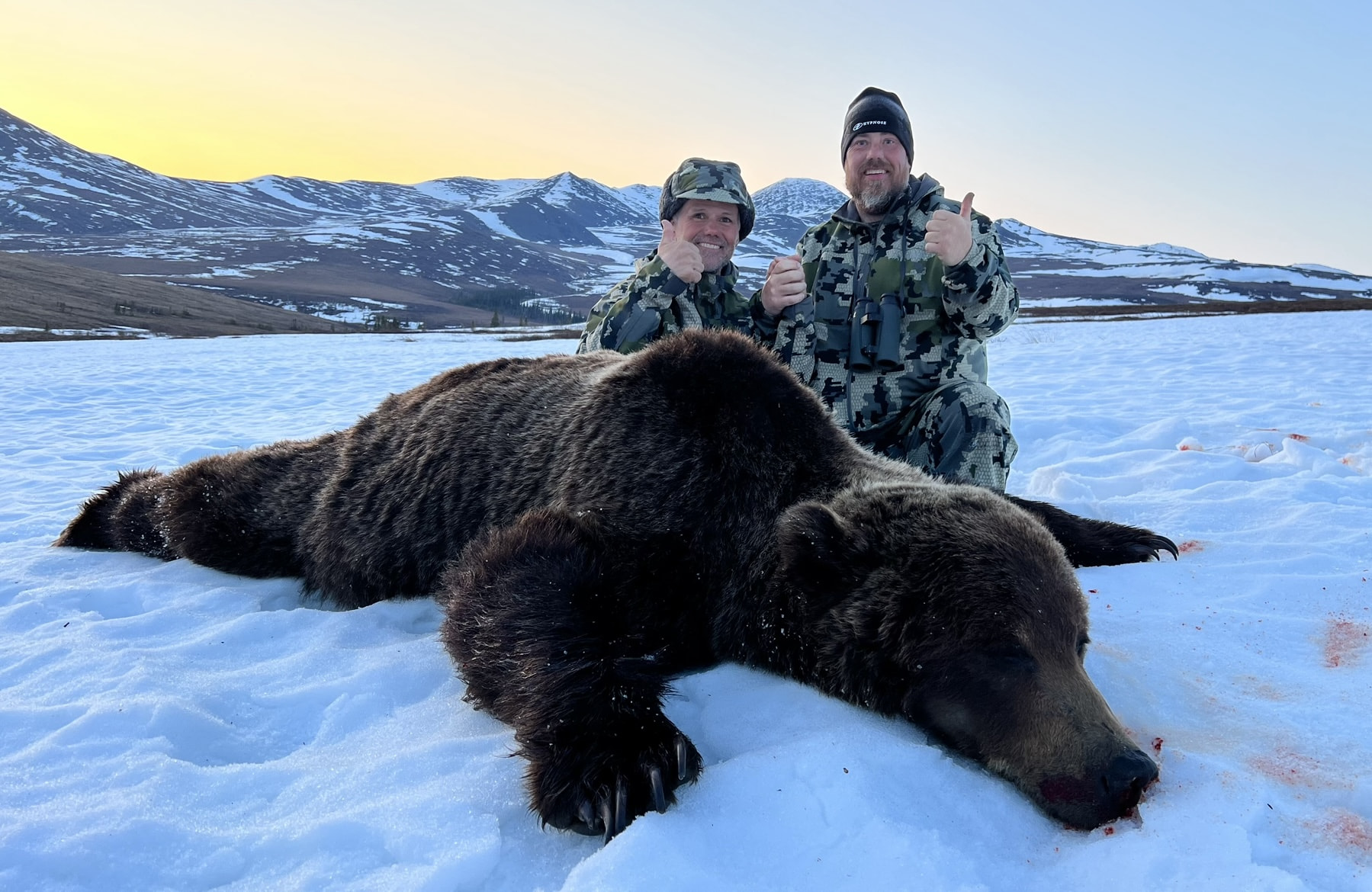 It was my first guided hunt. Do not hesitate to contact Luke if you have any additional questions. He will know how to reassure you and answer your questions. I killed a grizzly bear on the last day and my 2 guides Wes and Dylan worked hard to find me a grizzly bear with a rotation of shifts from to 23 hours of sunshine. They are very well equipped, and ready to accommodate you.
If you are looking for a grizzly bear hunt, do not hesitate to book with Tyrells Trail. Finally, I would like to thank Wes, Dylan and Luke. For this hunt that I will remember forever.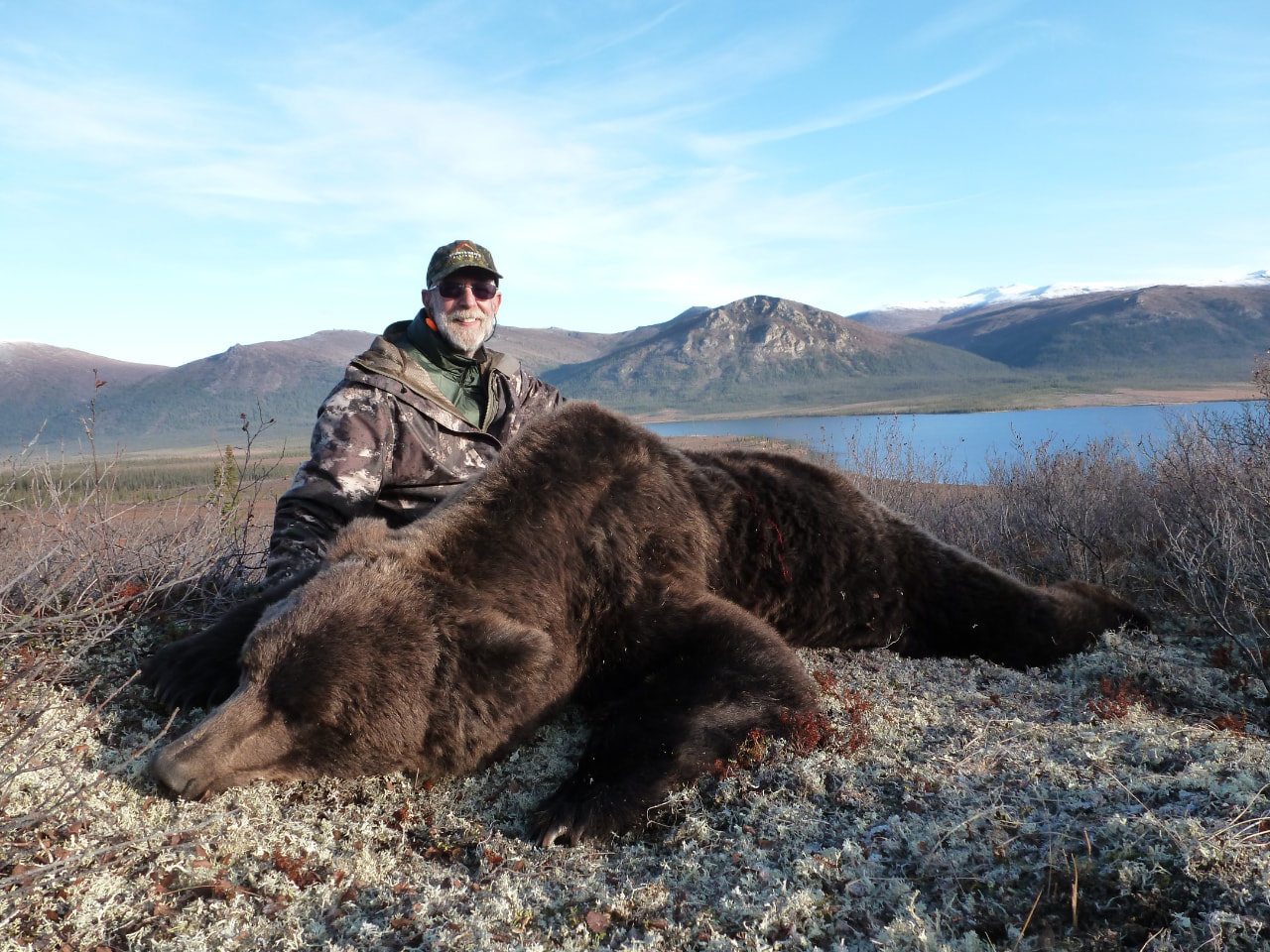 I called Luke one week following my retirement date and booked a trip to the Brooks Range with tags for Moose, Grizzly Bear and Caribou. It was for the latter part of September and the weather turned out to be scripted; blue skies, sunshine, and little to no wind. Nights were cold and days chilly. Every day I was amazed at the landscape surrounding me; green/white muskeg, stands of spruce, blue water lakes and snow topped mountains.
My guide and packer for the 10 days were friendly, highly experienced and professional, making sure that I was comfortable and capable of completing each day's efforts. The Brooks can be challenging regardless of prior physical preparation. They worked constantly, glassing and evaluating routes to get me within shooting distance of the massive grizzly (69 yds) and moose (131 yds) that I took on the trip.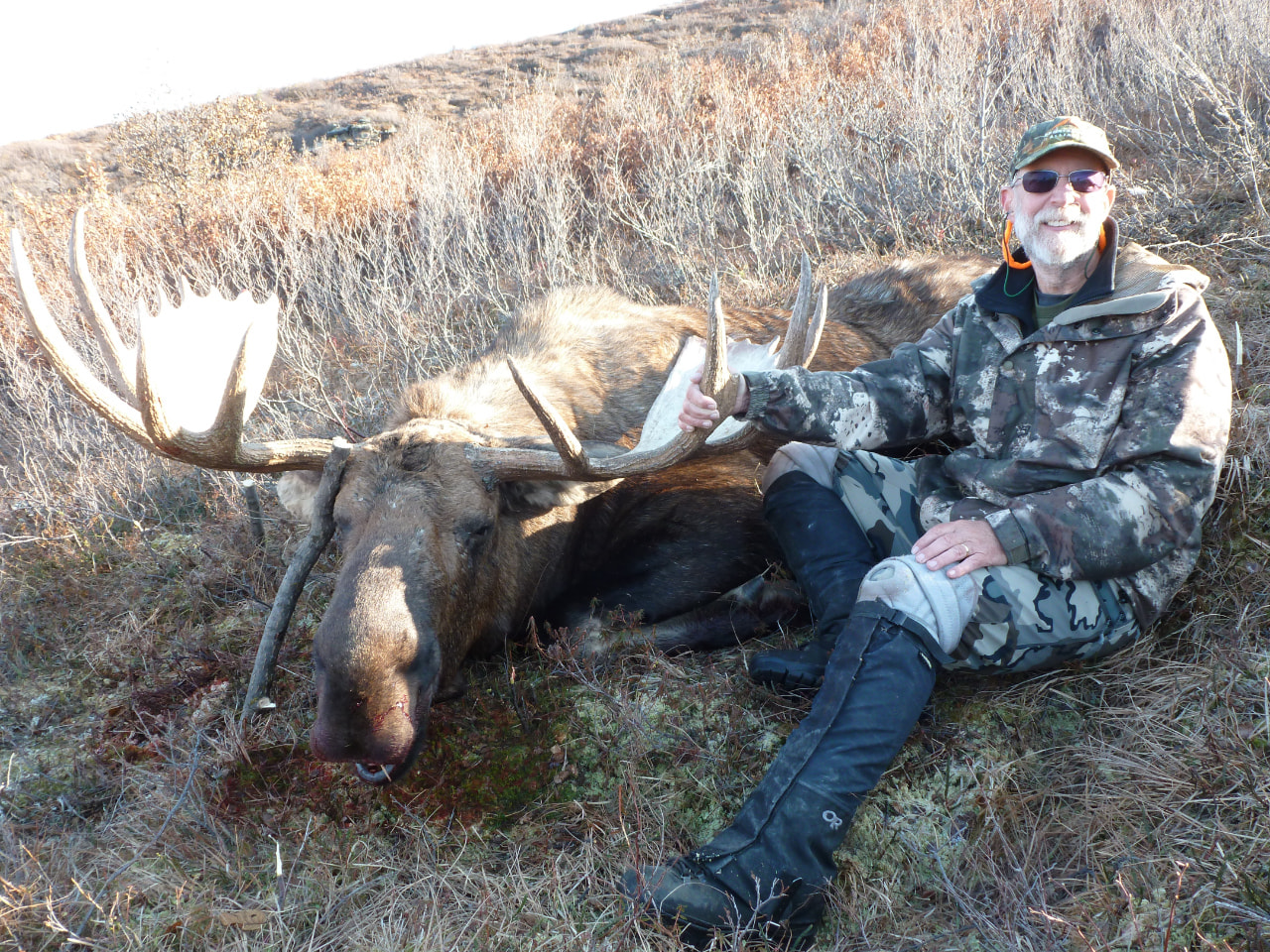 The Arctic Oven tent had cots and a heater and was very comfortable even when the temperatures dropped into the teens at night. (Make no mistake though, good gear and a very good sleeping bag is essential.) Meals were cooked in the tent and the only freeze dried eaten was while on a knoll one evening when a cow moose prevented us from leaving during daylight. (Yes, my packer carried a stove, utensils, and meals every time we left camp.)
The planes to access the remote camps were first rate and everything was executed like clockwork. No delays and prompt removal of meat and trophies from the field. When my moose was down approx 2.5 miles from camp an additional packer was provided to assist.
On the final day I stayed in a very nice wood stove heated cabin at the lodge and had access to a hot shower.
With 55 years of hunting behind me, this trip was the highlight. I am very seriously thinking about calling Luke about a return trip for Caribou.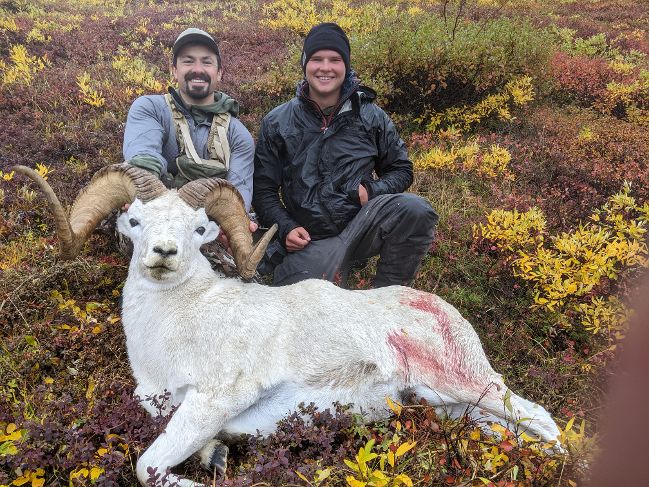 All I can say is it was so much more than I ever could have hoped for, the Tyrrell's and their crew are awesome. Luke told me to buy three tags in case things went well and I'm glad he did.
I went up for a Dall and after being successful in the first few days with Alex and Michael, on a ram far beyond my expectation, Luke dropped Alex and I to hunt for a caribou/grizzly, after we shot and awesome bull and were getting ready to pack it out, we had a grizzly come in and I was tagged out on all three by the 5th day of hunting.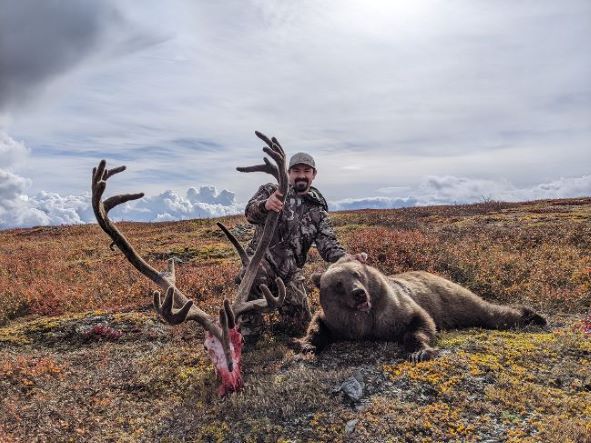 From Luke being upfront about his operation and communicating all the logistics and details, everything was awesome. Michael and Alex both worked hard and are a wealth of knowledge. Everyone back at the base camp was super helpful in fleshing animals, processing meat and all the meals were great. It was a great atmosphere and everyone was great to get along with.
The Brooks Range is the coolest place on earth and you should experience it with Tyrrell's Trails.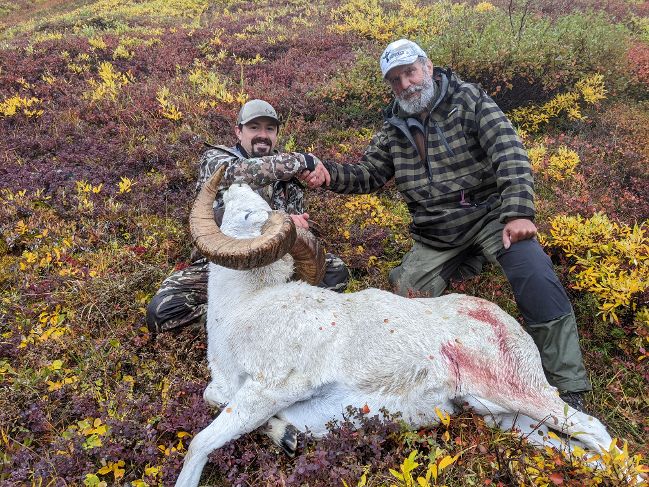 Tyrell's Trails was referred to us by a mutual friend and what a reference! After landing at Lake Chandalar, later that afternoon we were in the field near the caribou. We had 6 archery tags to fill and we quickly filled one on our first legal day of hunting. We then asked to be moved and once again Luke had the next spot already scoped out. We managed to fill three tags over the next two days leaving two tags to go. It took us the rest of the trip to fill the remaining tags but when it was time to head back to the lodge, all the tags were filled. Every time we went out, we had stalking and shot opportunities.
As for hospitality, it was great. When we arrived they had sliced cheese, moose backstrap, caribou back strap and a variety of crackers. Both dinner and breakfast was available for those holding up on the main lodge area. Other facilities include a salting station, a butcher's table with supplied vacuum sealer and a couple of freezers. If that isn't enough, they also supply airline approved travel boxes for your meat! For overnight accommodation, there are multiple heated canvas wall tents with cots and pillows along with lanterns.
Flying times are generally in the late afternoon when the winds are at a minimum and the air is smooth. Luke is a fantastic pilot and very personable as is Wesley. Rick and Laurel (Luke and Wesley's parent) provide great support (Laurel is a fantastic cook) and are also fantastic people. The crew is top notch and very helpful and respectful as well.
Speaking for myself, a first time caribou archery hunter, this hunt checked all the boxes and sets the benchmark for all future adventures.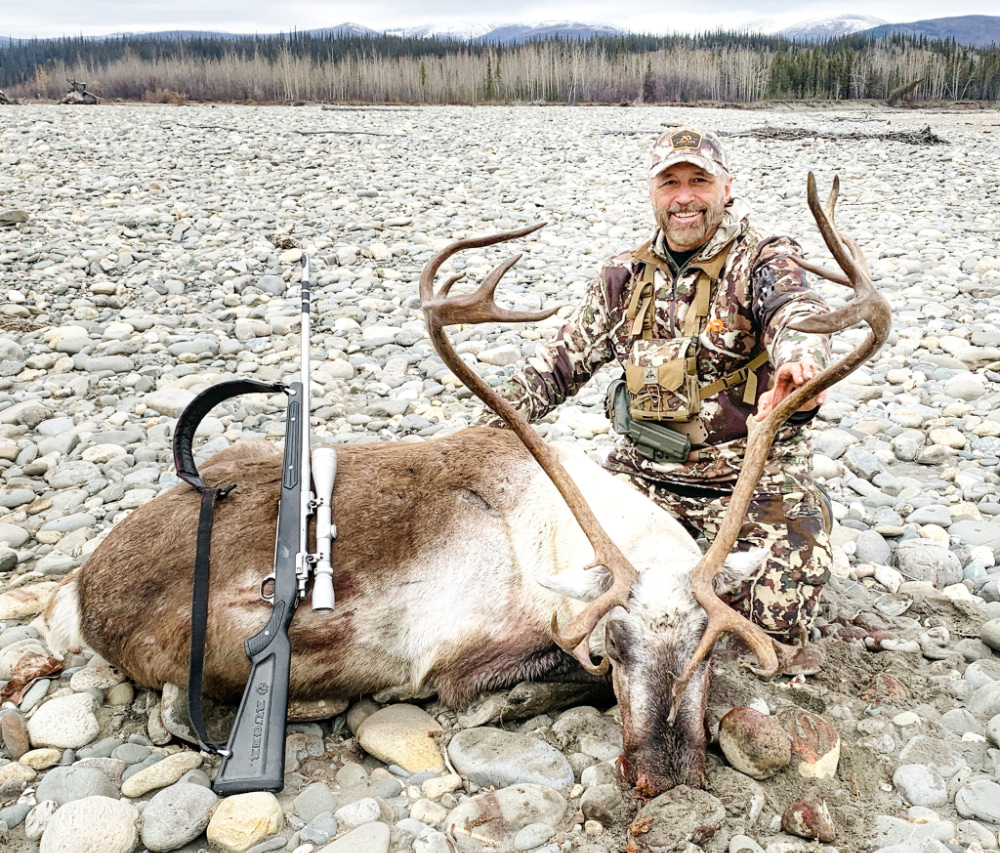 I've dreamed of an Alaskan caribou hunt for many years and conducted lots of research before choosing an outfitter; I could not have made a better decision. Luke Tyrrell and his family are absolutely top notch and went out of their way to make my hunt successful and loaded with memories I will cherish for a lifetime.
The area Luke outfits in is incredibly beautiful and remote. There is little doubt we walked on ground no human has ever tread upon. One big advantage of hunting with Tyrrell's Trails is access to aircraft should you need to be moved from one hunt area to another. Luke, his brother Wes and his Dad are all seasoned pilots. We saw thousands of caribou and the guides are top notch.
I had the honor of being guided by Michael Horstman of the Discovery Channel's Mountian Men series fame. Whether you're looking a caribou, moose, bear or sheep hunt, I highly recommend Tyrrell's Trails. It will be quite the adventure!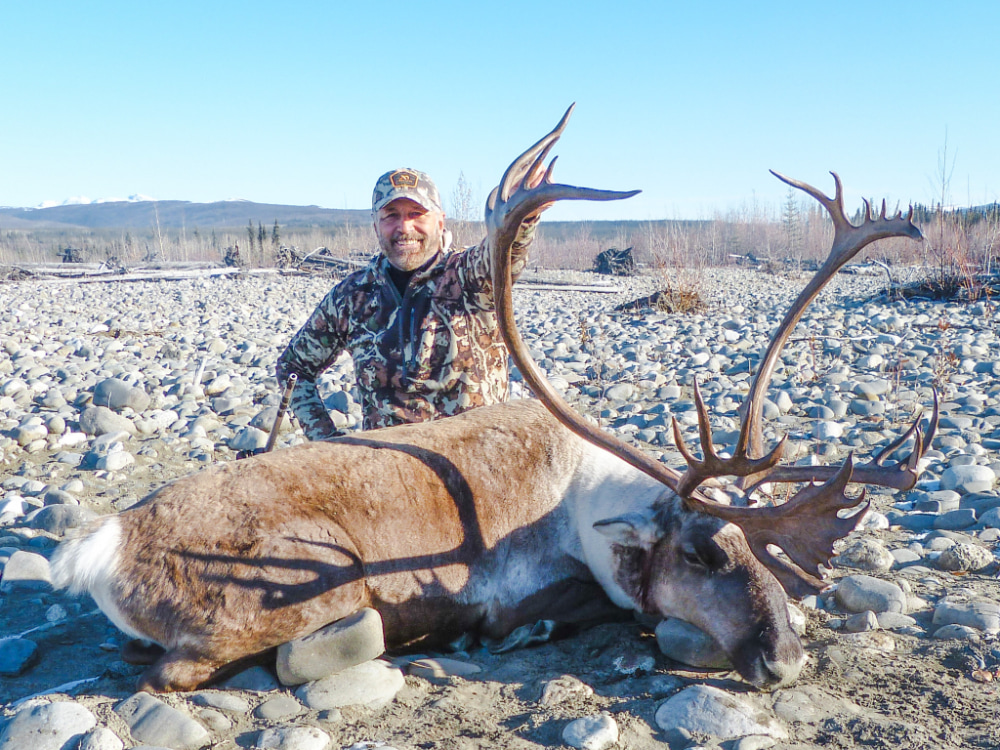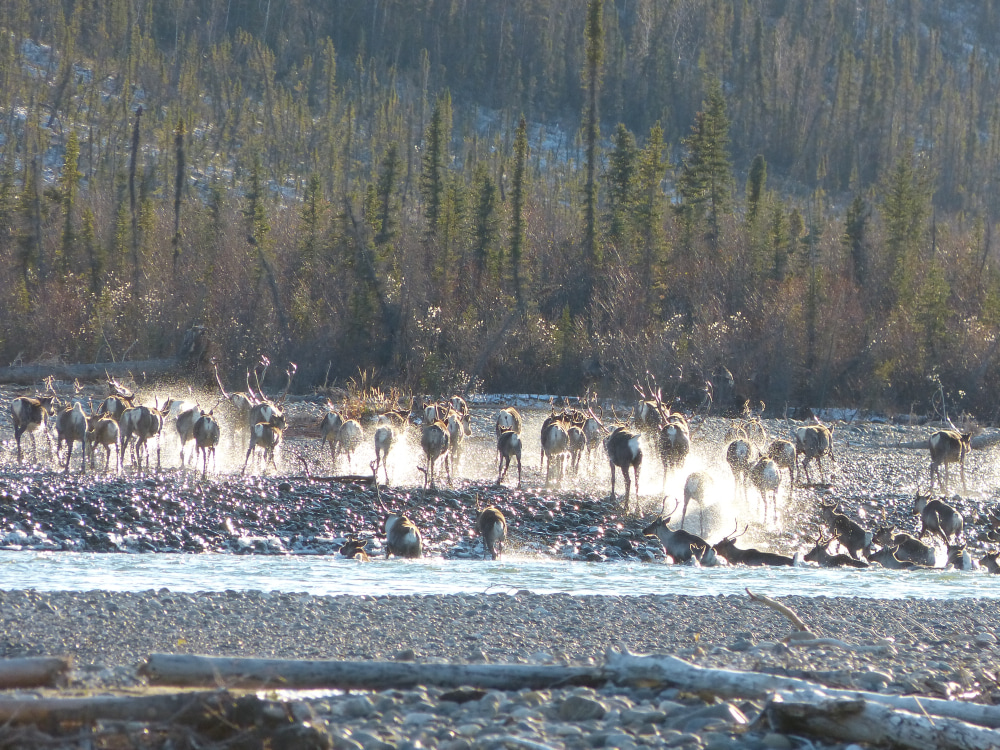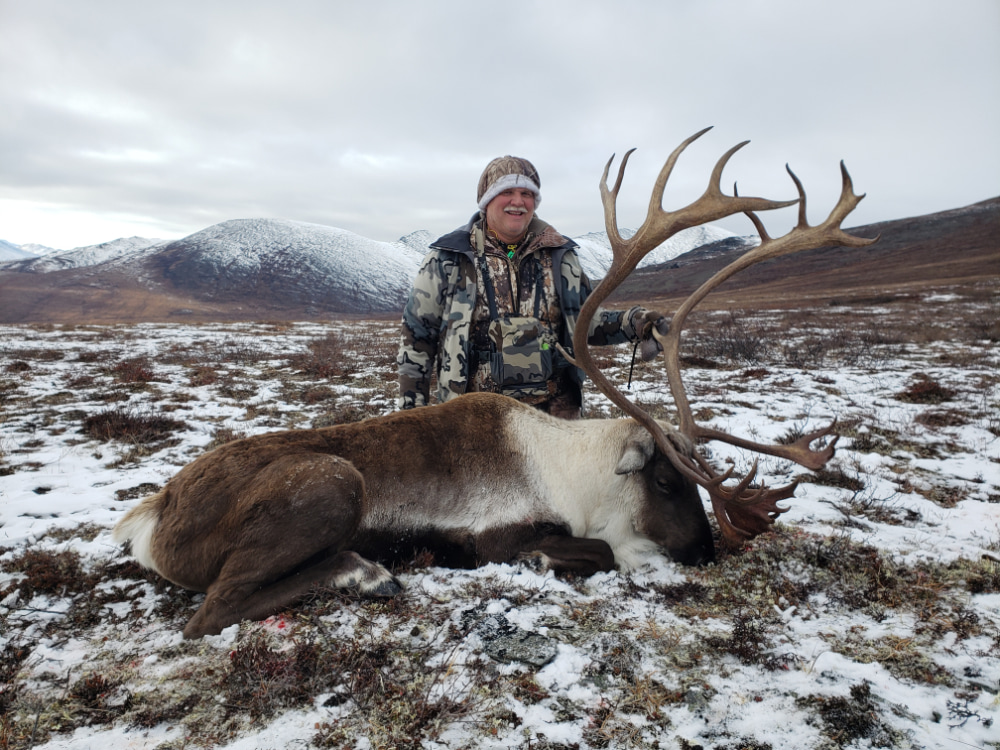 I hunted Caribou with Tyrrells in September 2021. On the first day of my hunt, I shot this bull. In my life I have hunted several times in remote camps in Alaska, British Columbia and the Yukon. Tyrrells have great equipment and a large awesome staff. I have had Caribou tag soup on 3 other hunts, but that all changed on my first day with my guide Jason.
All of the guides and staff are super help full. Luke has the best remote camp I have ever seen. He is not like a lot of outfitters that drop you off and then you never hear or see them until they pick you up after the hunt is over. It is remote hunting north of the Article circle, if you do your part and get in shape and take good gear Tyrrells will give you a great hunt. If you want a hunt of a lifetime, hunt with the Tyrrells.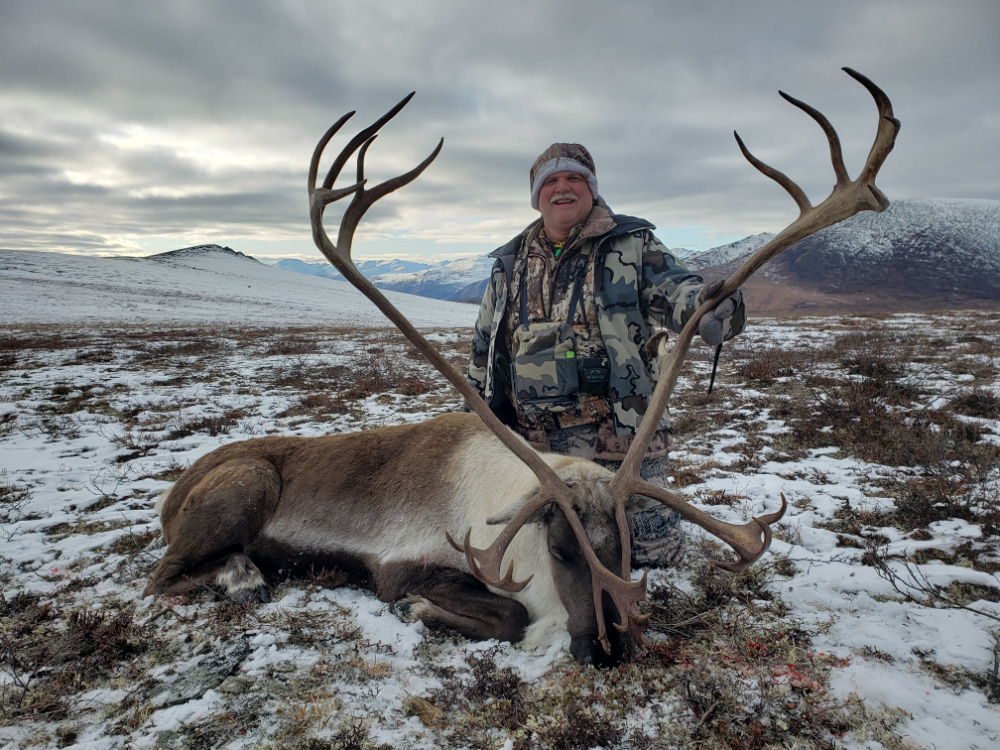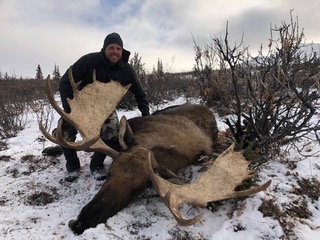 I hunted moose in late September of 2021 with Tyrrell's Trails. Along with my guide(Alex) and packer(Wes), we saw moose about every day and were covered in caribou by the thousands for about seven days of the 10-day hunt. There was no shortage of wildlife activity. The weather was colder than typical for the area, but we were well stocked with plenty of food, gear, and spirit.
After getting a trophy moose, we returned to base camp to find excellent food, a comfortable cabin, and pleasant company to visit and recollect with. The hunt exceeded my expectations and I look forward to return and hunt again!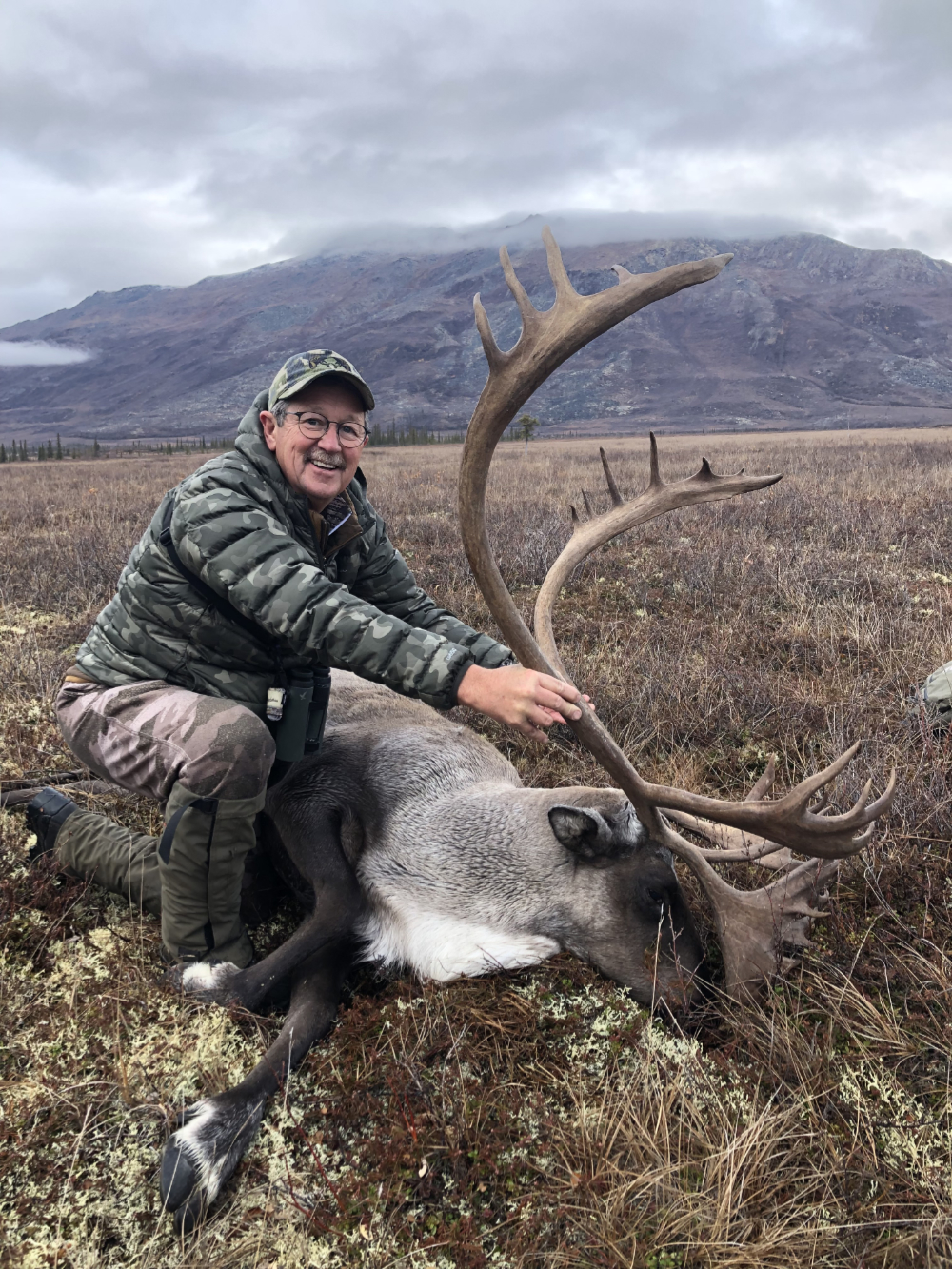 On my 2019 caribou hunt with my 2 sons (different outfitter) we saw 0 caribou. On my first day with Luke I saw over 1000 and killed 2 nice bulls. I have hunted Alaska many times since 1995, the Tyrrells run a 1st class operation. From pre hunt communication, to hunt logistics, in camp accommodations, and excellent guides it was a hunt to remember.
Having hunted with multiple quality outfitters in Alaska and Canada, Tyrrell Trails ranks right at the top. I have already scheduled another hunt for 2023.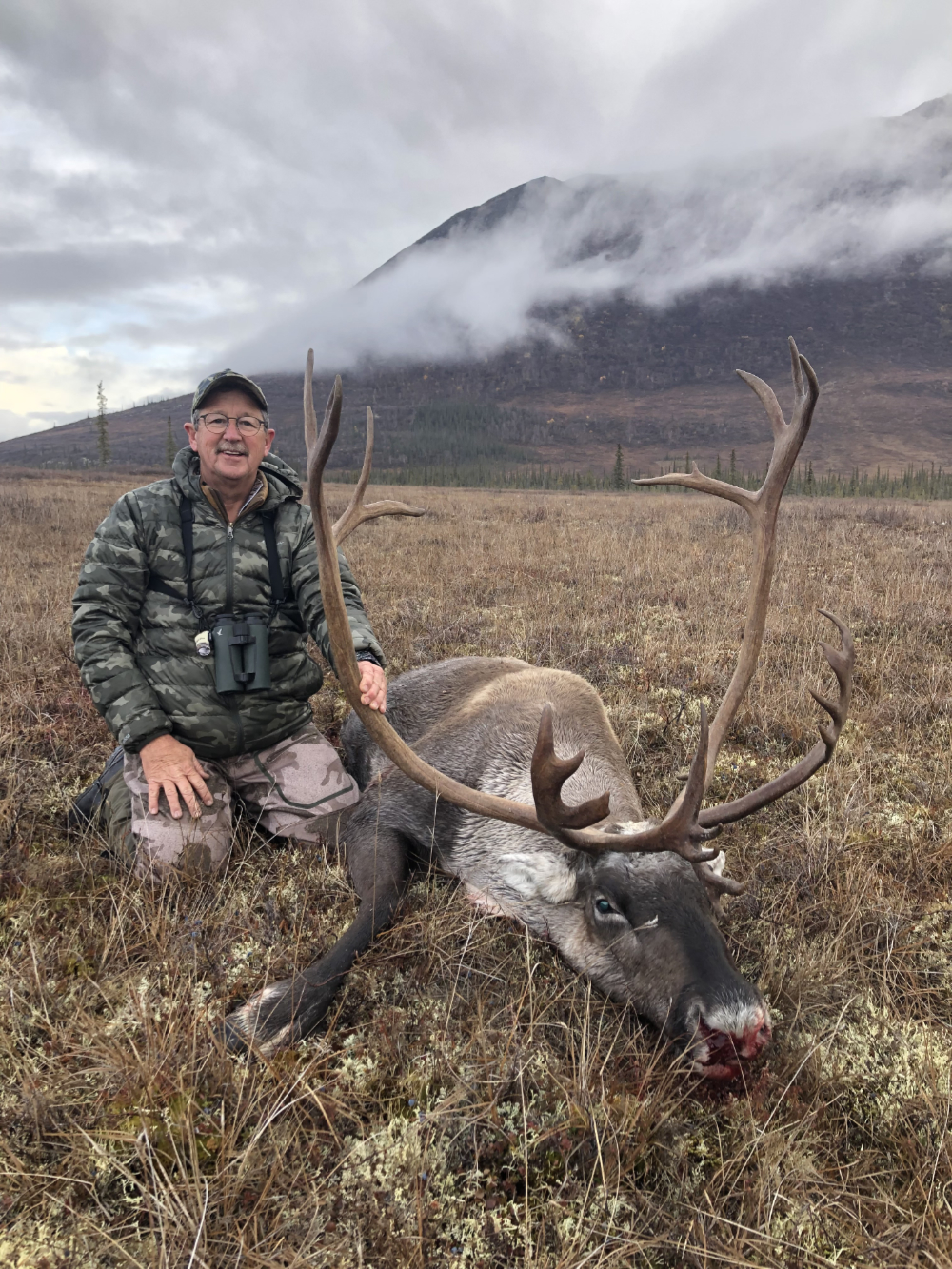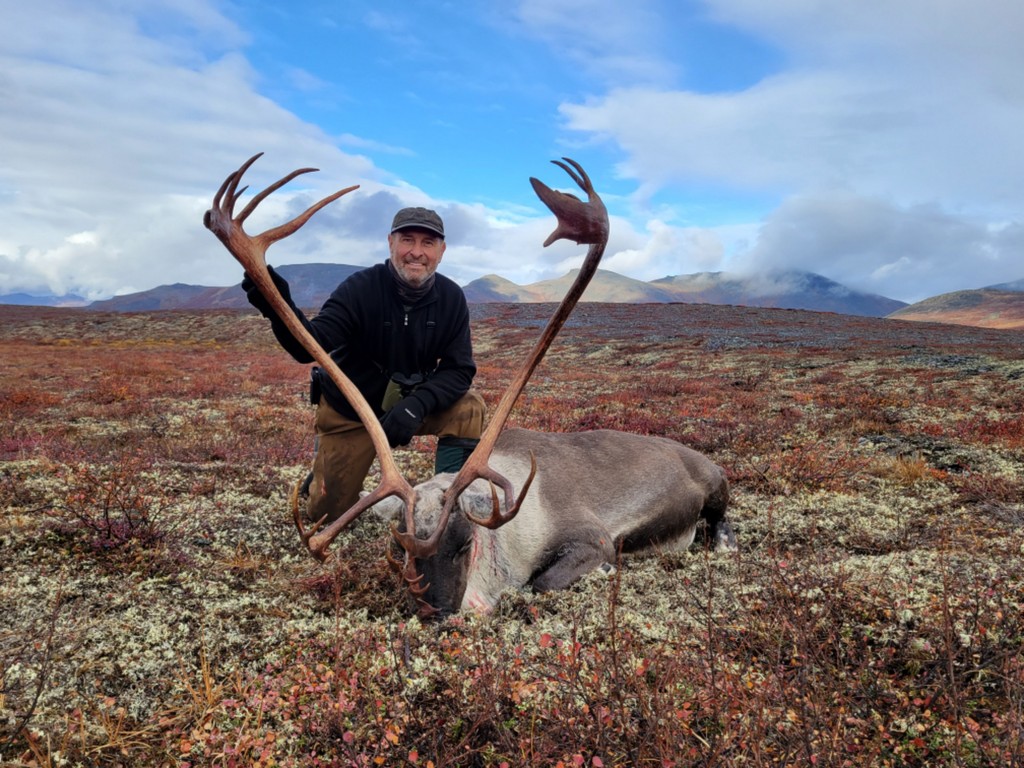 This was my 3rd trip to Alaska to hunt with the Tyrrell family, this time even more special as my oldest son came also to hunt…If you're looking for a true Alaskan hunt with an outfitter who has a lifetime of knowledge and experience hunting and trapping Alaska.
They don't come any better than Luke, his family and their guides…They will do everything they can to make your hunt both successful and memorable.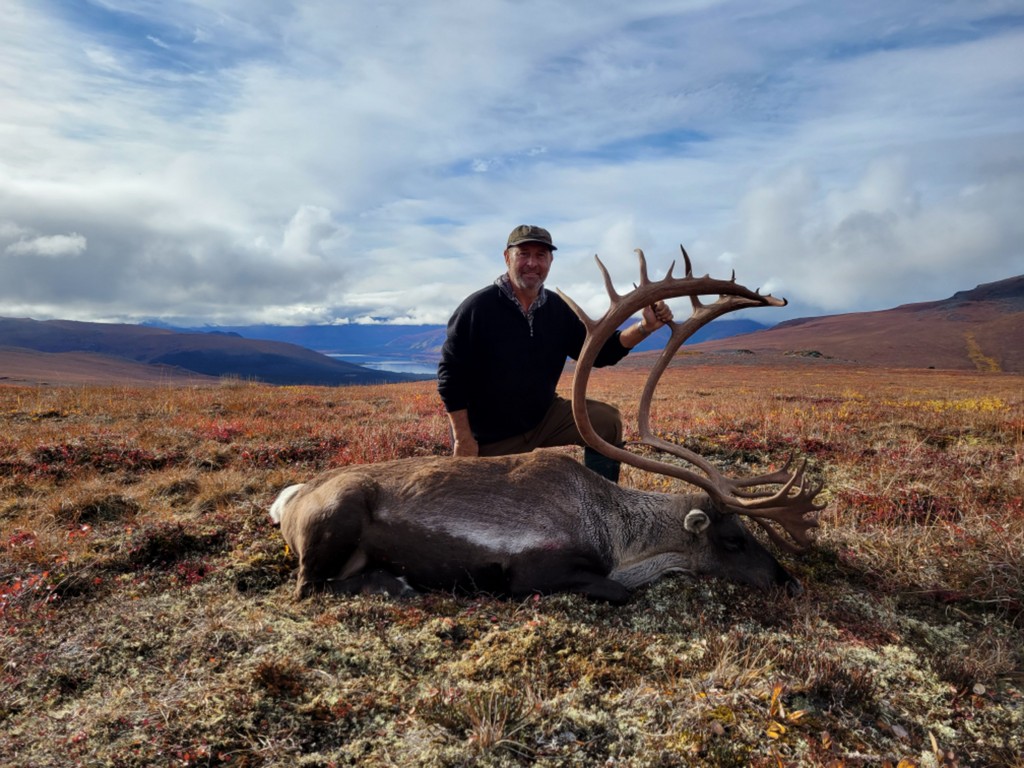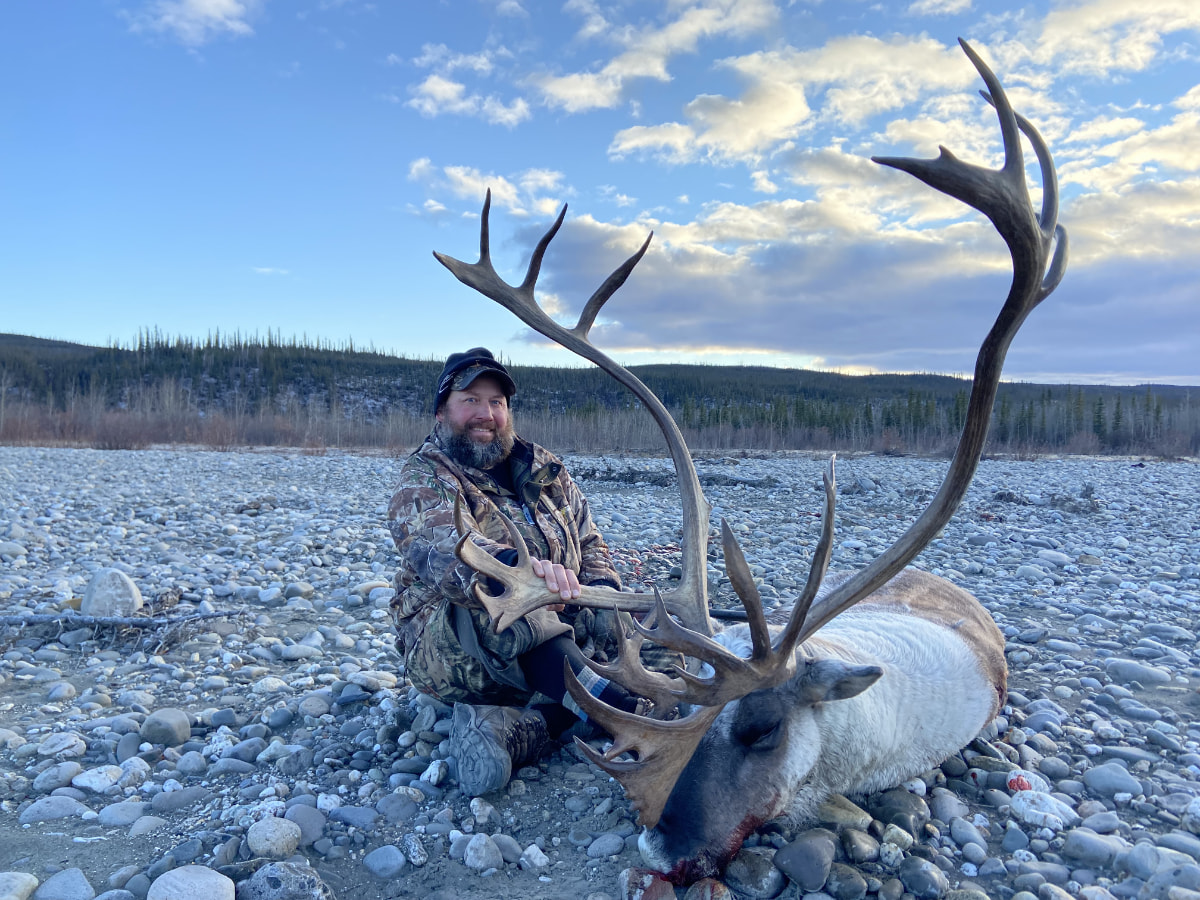 Luke,
Thank you and your crew for helping me fulfill my father's dream. It was truly special.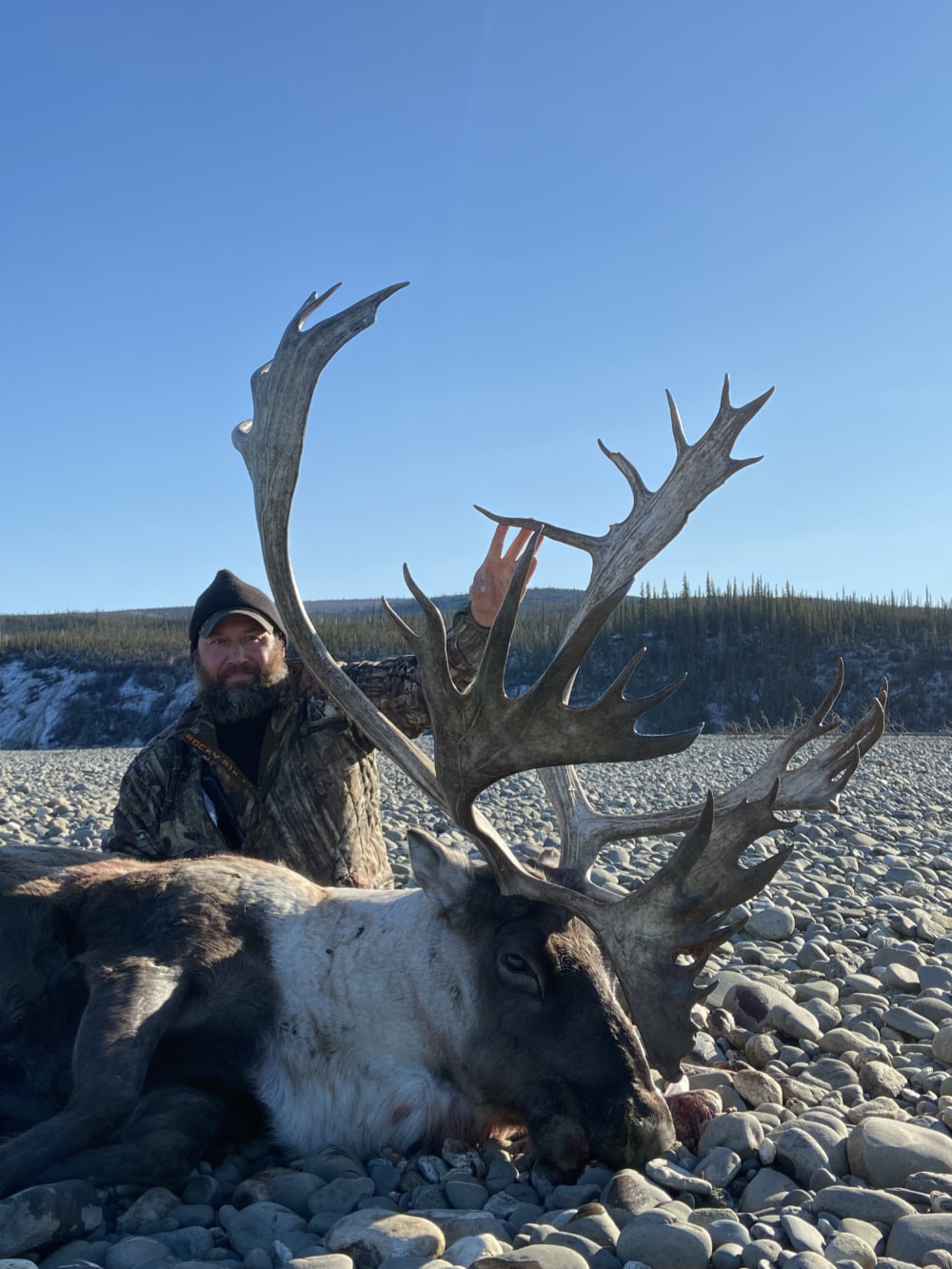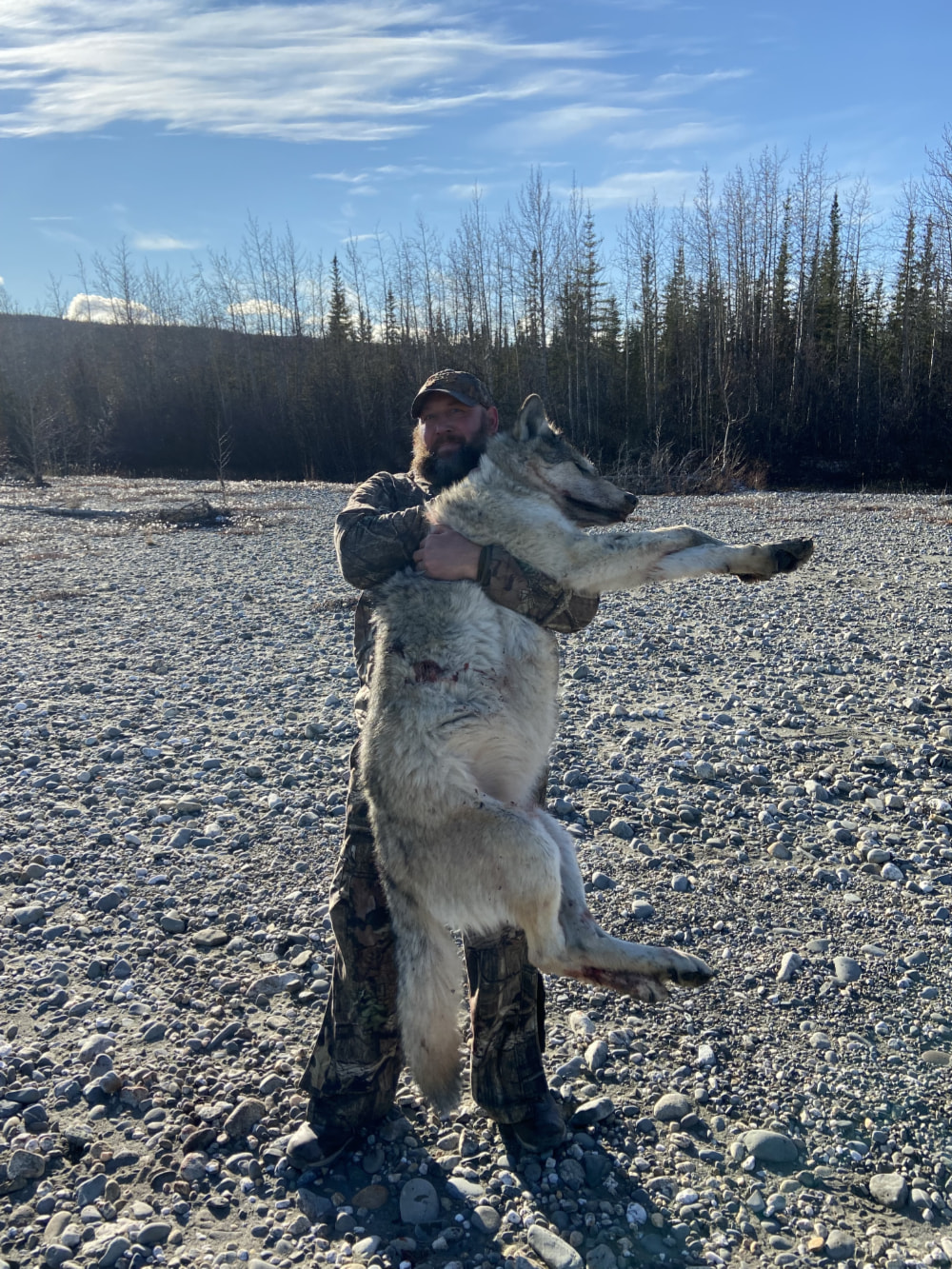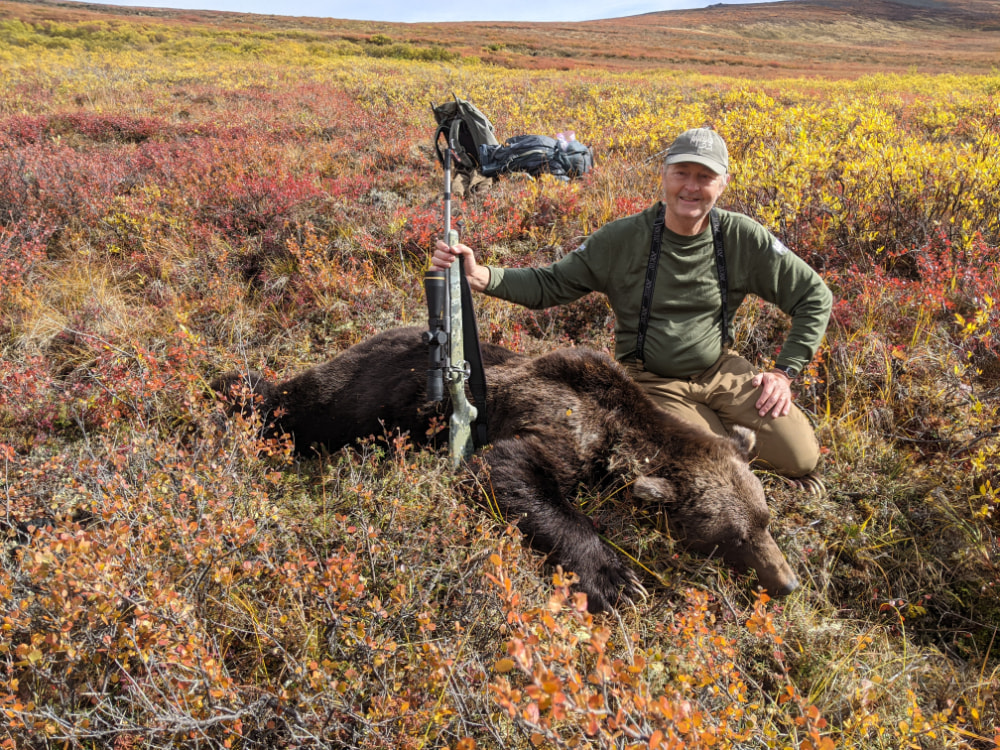 A big thank you and compliments to you and your entire staff!
My experience in Alaska has been that all plans change. Well, my plans changed before I left when here in Boston, we were forecasted to have a huge hurricane when I was to fly out. I asked you if I showed up late could you accommodate me, or should I show up early and your response was show up early and we will make something work. And you did.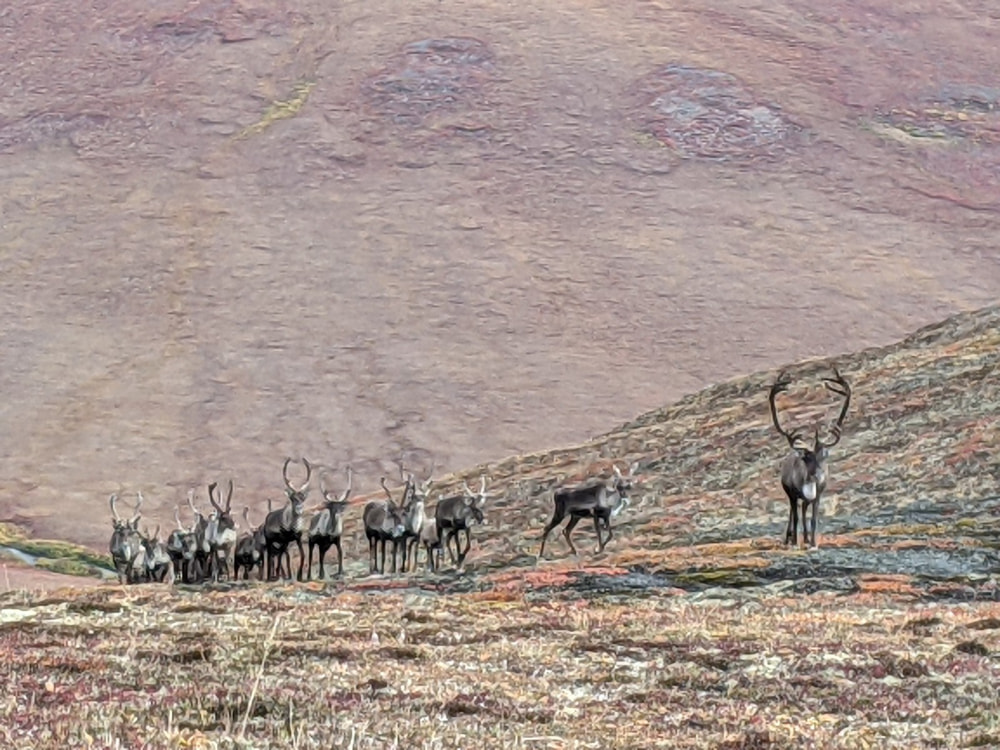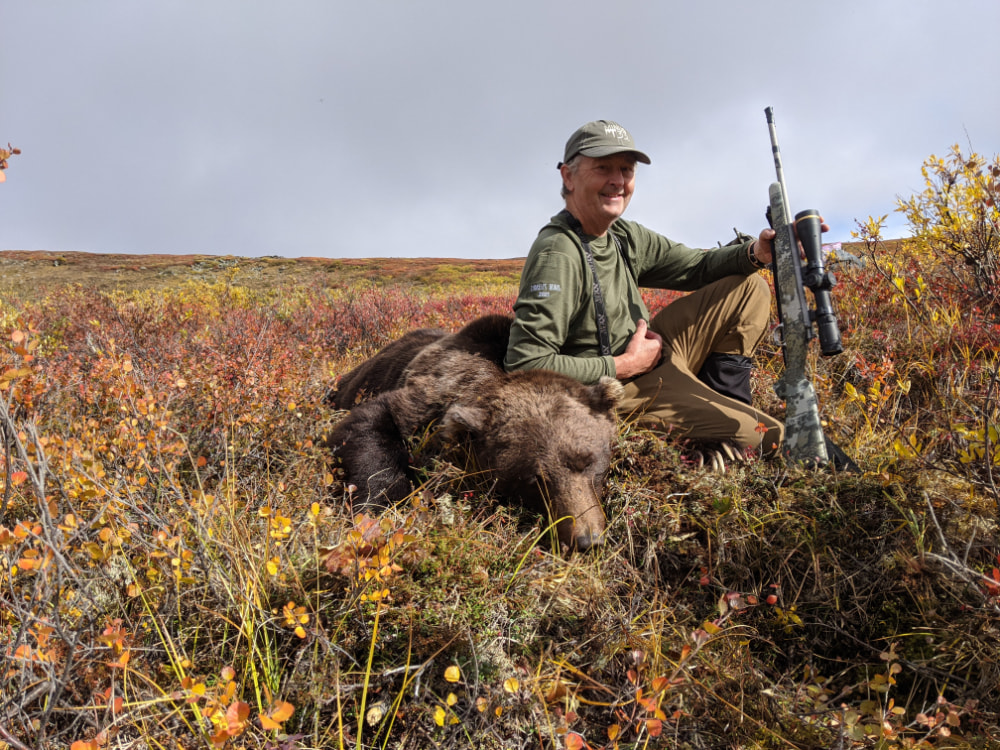 I tagged my Caribou the day before I was scheduled to arrive! My Guide Alex did a great job putting me on a very nice Grizzly on day 5. A 3.5-hour stock complicated with a rainstorm, a snowstorm, and two wolves that strolled in between us and the Grizzly. Alex got me within 150 yards and a single 150 gr 308 put the bear down on the spot. We continued to hunt for two more days with only a wolf tag to fill.
When we returned to camp my caribou, meat had been expertly processed and packaged. The accommodations at the lodge were excellent with great food, company, and a hot shower.
Regards
John Glidden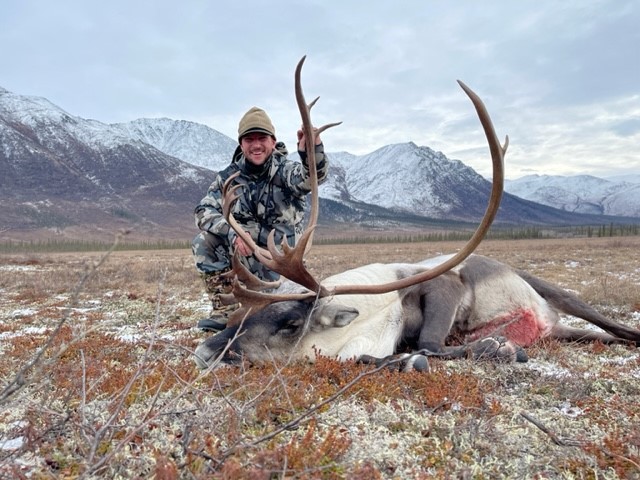 Dear Luke,
Thank you for giving us the opportunity at one of the finest hunts I have every been on. My cousin and I had literally the most amazing adventure and were fortunate enough to get a "double" and punch our tags on two nice bulls within 30 seconds apart from each other. As good as the hunting was the adventure was better. In the wise words of my cousin "we are only out there hunting for an adventure." If you are blessed to have the opportunity to book with Luke and his family, the only mistake you will make is not booking with him.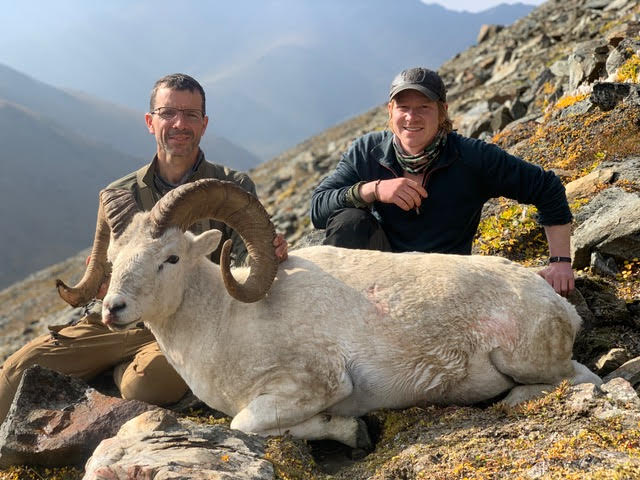 What an awesome trip! I've been fortunate enough to hunt a variety of places over the last 20 years and have to say this was my top trip.
Having met Luke and Wes at one of the shows a few years ago, and speaking with a friend who hunted moose with them, we started talking about a sheep trip. From our first conversations to the departing day of my hunt they both carried their cheerful, positive attitude all of the time. It's not that big of a trick to find an outfit in AK these days (or most other places), but to find one with solid communication, a great area, great in field skills, and a great attitude is another story.
This trip was FUN, with plenty of laughing and smiles the whole time. The logistics were handled well, the lodge was a great place to HQ, and the supplies were all just fine. Wes, Phil, and Brooks were all very capable in the field and great hosts. From the time I landed to the time of departure I felt very welcome by a family who loves what they do. I'd go back in a heartbeat!
And yes, sheep ribs are quite the treat!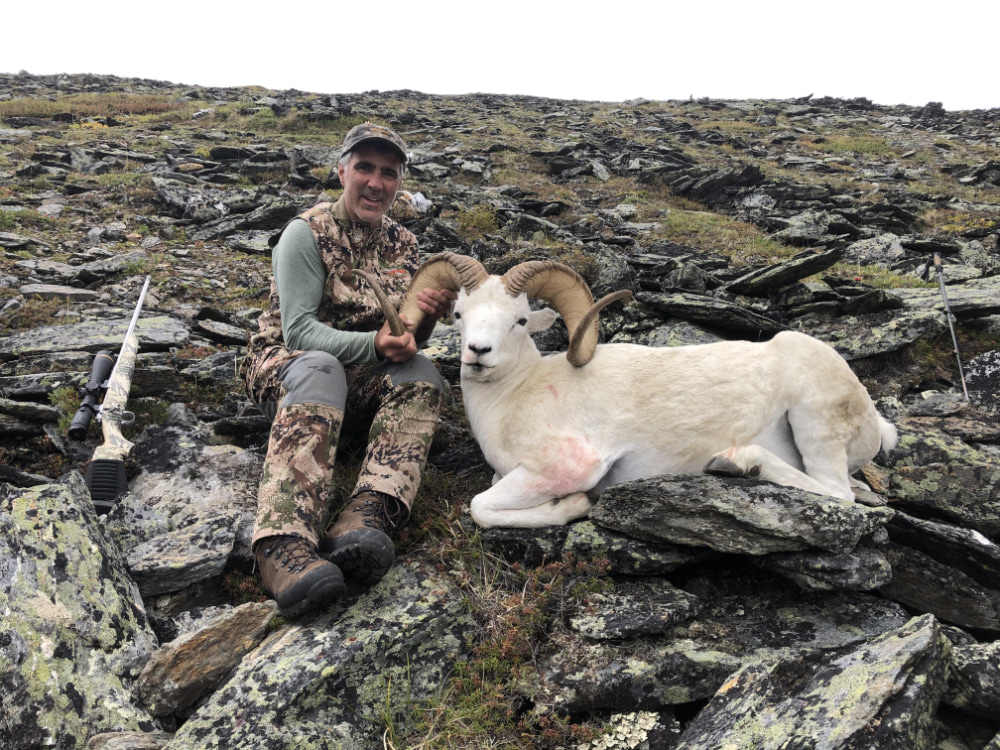 As most reviews of Alaskan hunts state this was for me the "hunt of a lifetime". The effort that we as hunters put into preparing for such an adventure that includes the blessing from our families to be away from home for the extended period of time required, the physical and mental training for months prior to the hunt, and of course the financial investment can all be for nothing if the outfitter does not hold up their end of the agreement. I can state unequivocally that Luke and the entire team from Tyrrell's Trails went above and beyond to ensure that my dream hunting trip to Alaska was everything I had hoped for and more. And I don't say that simply because of the beautiful Dall sheep that I was fortunate to harvest but because everything leading up to and after that moment provided by Luke and the team was flawless in its execution.
The lodge on Chandalar Lake is truly gorgeous, rustic yet comfortable with views in every direction to die for. We actually spotted both sheep and grizzly bear right from the lodge. And the shower house with "hot" water is incredible after spending a week out in a spike camp. Luke's parents are constantly on the go, Rick shuttling people and gear from the lodge to the airstrip, Laurel cooking great meals and helping process the harvested game. Luke's brother Wesley is also a lead guide in the outfit with a wealth of expertise. I truly loved this complete "family" approach to the business and the feel that it brought to the entire operation. One other aspect that truly differentiates Tyrrell's Trails from many other Alaskan outfitters is that they have their own planes. Three (3) wheeled and one float plane allows them to keep their hunters on the game where ever it may be within their vast hunting area.
My sheep hunting guide Michael and packer Alex were complete professionals well prepared and made my stay camping and hunting in the Alaskan wilderness comfortable and fun. Michael is a master Alaskan guide and has literally guided "countless" hunters on successful Alaskan adventures. His sense of humor and wealth of knowledge made the experience unforgettable. Like myself our young packer Alex was making his first trip to Alaska and his first sheep hunt as well. Alex was super accommodating and worked extremely hard to ensure I had a great time.
As I stated earlier this was my first Alaskan adventure and won't be my last. I plan on hunting moose and grizzly bears again with Luke and the team at Tyrrell's Trails. If you are looking for the "Alaskan adventure" of a lifetime I would strongly encourage you to consider Tyrrell's Trails in the Brooks Range!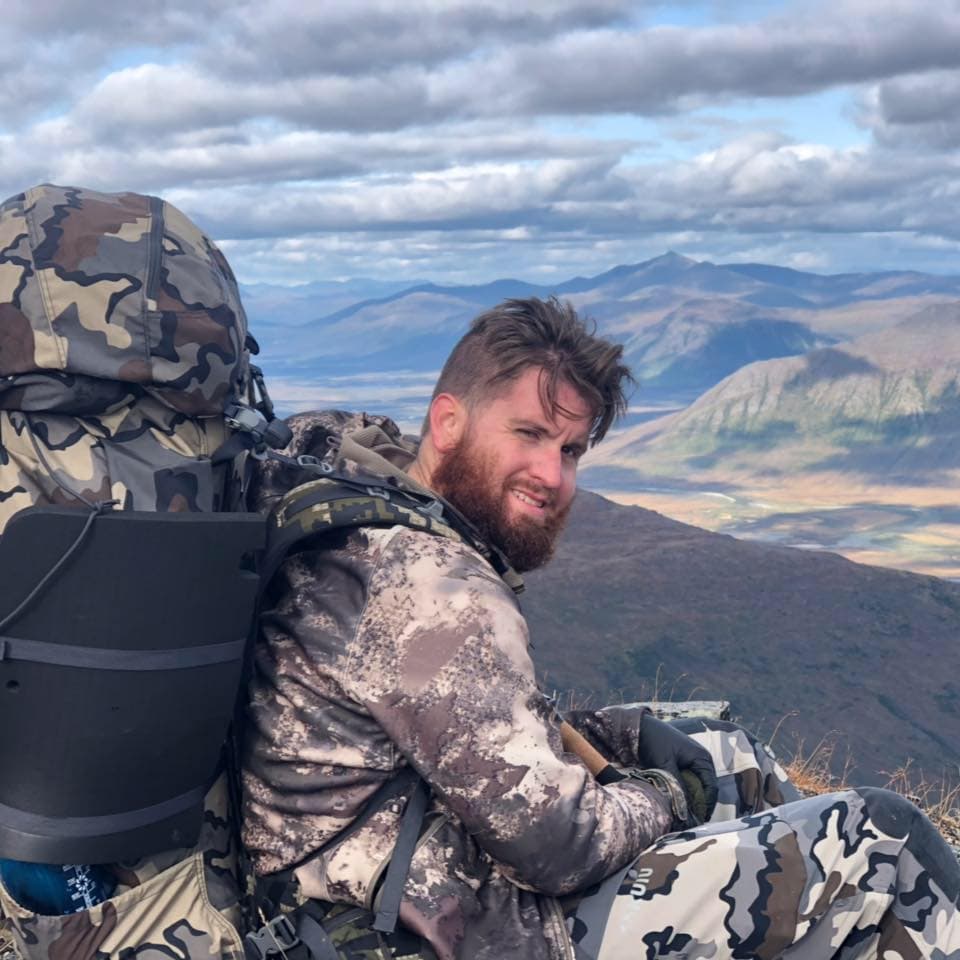 Luke, is a honest/stand up guy. I was referred to him by another outfitter for my quest to harvest a sheep with a bow.
He set me up with the perfect guide Brition and Packer Brooks(Guide quality packer). Which they all took extra care and pre-planning for this archery hunt.
We hunted hard and on multi able occasions broke the 200 yard mark on stalking up on rams. 80-100-150-180-105-108-90.
On the 14th day, they set me up for the most perfect stalk with a bow on 4 rams (2 of which were legal), I however missed (5-times). After missing I was not really upset, I was so happy that I was able to get an opportunity to let an arrow(s) fly at a large ram.
The guides and I were so excited that we "almost" arrowed a ram, we instantly decided to re-book to come back this coming fall, where both the guide and packer and I, whom, got along so well, decided to team up and do it again. We are already discussing the very small changes we are going to do the next time around to make things a little smoother. With the main concern being a little more creative with food.
I am very particular in what I eat. So I packed my own food. But I will say, they went out of their way to feed me with wonderful food anyway. Especially the oatey-cakes.
Pointers for sheep hunters:
Be in shape, but it's more important to be mentally prepared to do it.
Go light, but sacrifice the weight for food such as beef jerky, cheese sticks, summer sausage, tuna, lots and lots of tuna. And lemonade packs or mio something to put in your water bottles for some flavor.
Overall, great outfitter. 10 out of 10. I go on a lot of hunts and this outfitter has it down. All the rifle hunters that went sheep hunting, killed a sheep. It's not an easy hunt/ you will have to earn it from training in off season.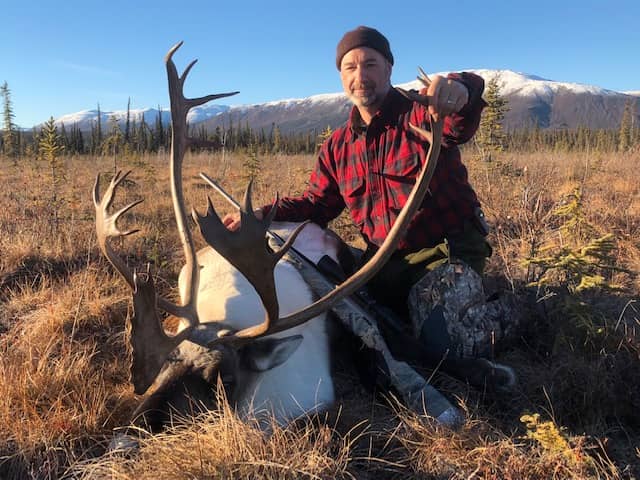 Hi Luke,
Just back with family from duck hunt in Tennessee and Arkansas—too warm and not enough ducks, but it didn't matter once I started cooking caribou from my Alaskan adventure with your company! I can't say enough how much fun I had, and how appreciative I am for the kindness and attention to detail and customer service you and your staff and family were to me! I felt welcomed immediately upon arrival at your base lodge, and it continued until you flew me to Coldfoot.
Michael, my guide, was an absolute professional—and a true pleasure to share camp with, while your willingness to move us to get on game was unexpected and very much appreciated. Even if I hadn't been able to punch both tags, it would have still been one of the most memorable experiences in my hunting career. I look forward to booking my next hunt (sheep?) soon, and more of your mom's pumpkin bread!
Merry Christmas to you and your family!
While investigating every outfitter that I could possibly come into contact with and trust me I met what feels like every possible one. I got a good feeling after I met with Tyrrell's trails, I booked a hunt almost instantly and began planning for the two year future endeavor. As time got closer friends kept telling me that it was going to be the hunt of a lifetime and now looking back after, hunt of a lifetime doesn't even explain the success of this outfitter and moose had.
I had been on a few lesser hunts in years past and had experienced lesser quality guides. This time however was all I could expect and more. Luke and Wes did everything in their power to make my hunt successful, in every way. Wes is (I believe) a five star camp chef, and Luke knows how to make you feel at home. Having an experience outside of my comfort zone but feeling like I was supposed to be there made the hunt and trip, harvesting a record class animal was just the icing on the cake.
I would feel comfortable sending anyone I know on a hunt with Tyrrell's Trails due to their adaptability to make anything possible (within reason).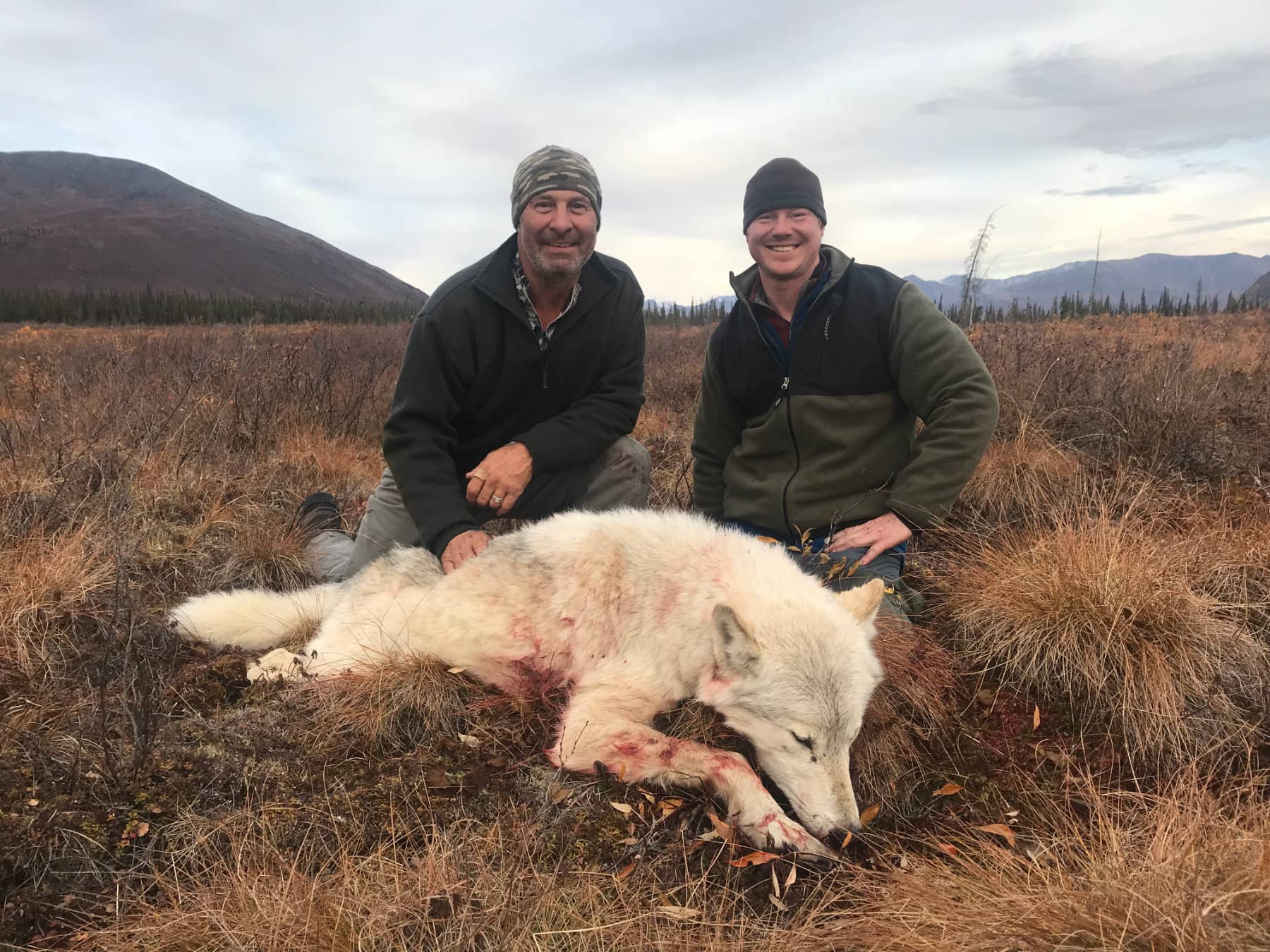 It was an amazing experience that is hard to put into words. The beauty of the Alaska wilderness, the adventure, the hunts and the Tyrrell family. I have a lifetime of memories to cherish and reflect on.
Luke has several repeat customers and I intend to be one of them.
A true Alaskan adventure with a first class outfitter who is at the top of his profession. A hunt of a lifetime for me.
I've hunted all my life and in other countries and this was absolutely the best hunting experience I have ever had. The outfitter, guides, accommodations and animal quality was outstanding. I can't wait to go back.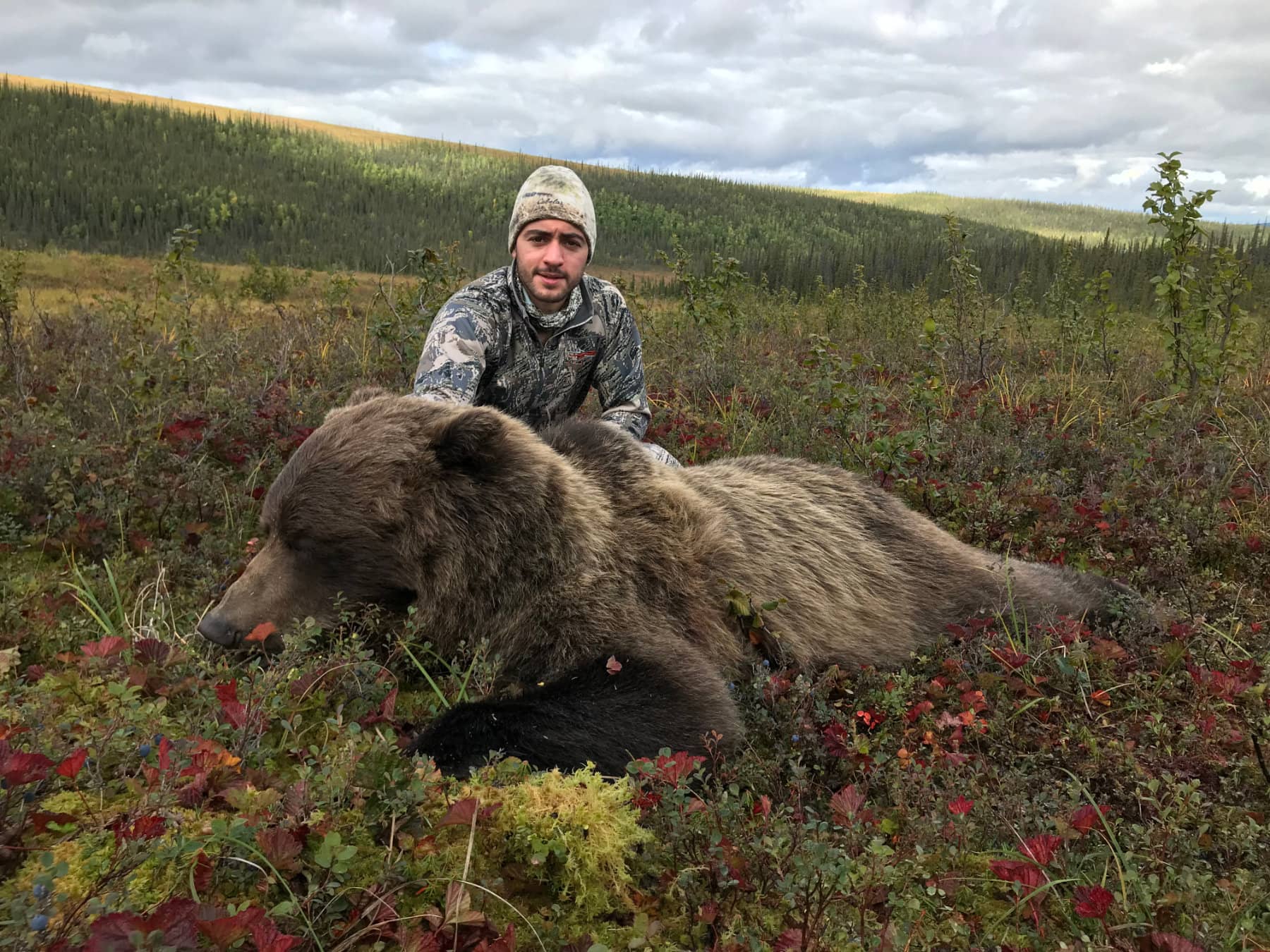 Profoundly grateful for our successful late-summer combo Arctic Grizzly and Caribou hunt with seasoned, internationally recognized guide, Wesley Tyrrell.
Truly an adventure of a lifetime with a gold-standard Outfitter. Thank you Luke and Wesley, looking forward to our next hunt with the sights and sounds of an Alaskan wilderness untamed and unfettered by man.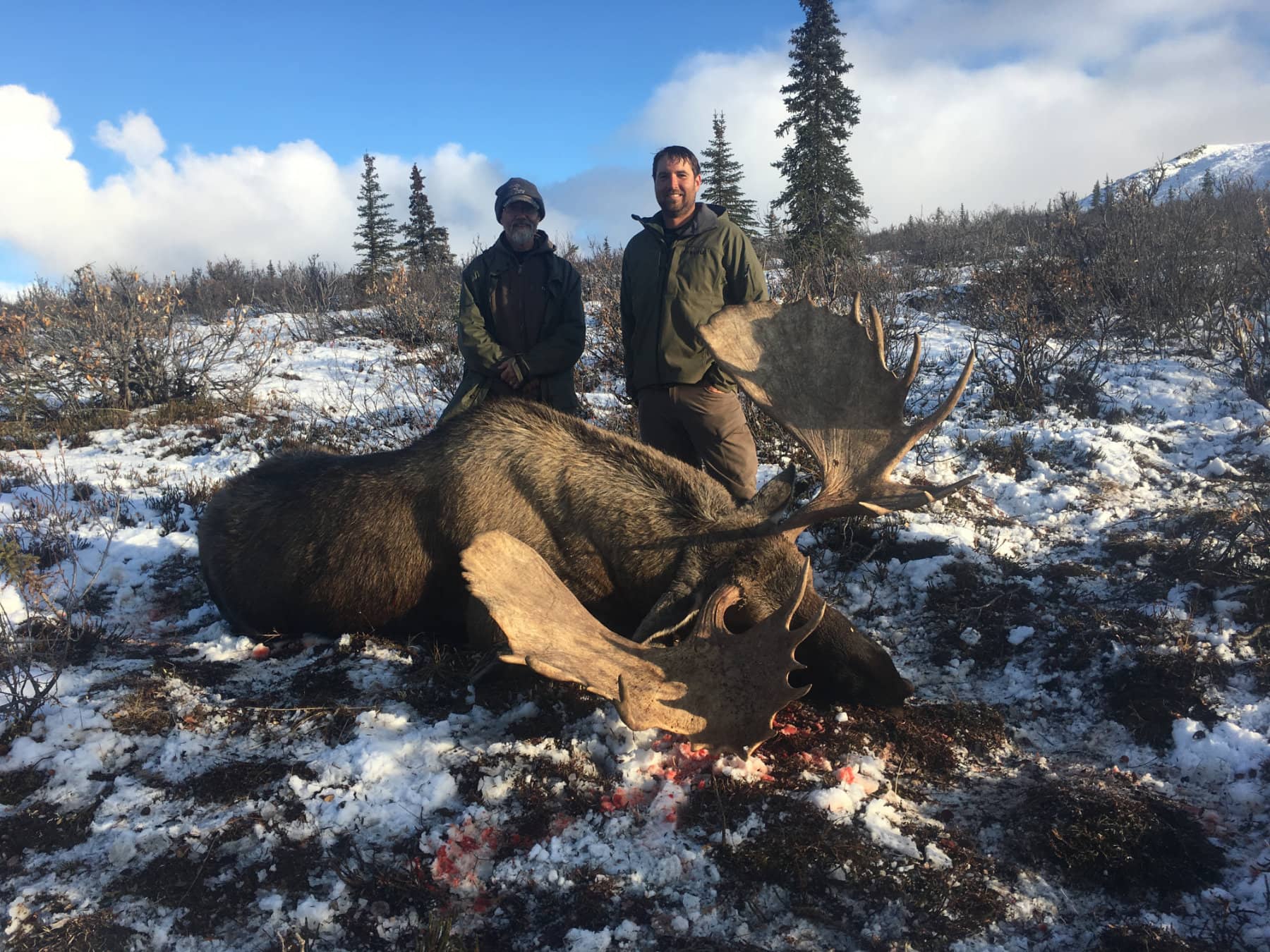 This past September, 2018, I had the opportunity to hunt Moose with Luke Tyrrell of "Tyrrell's Trails" in Alaska. I had made many trips to Alaska but I had never seen the Brooks Range. My expectations were high and I was not disappointed.
I had the good fortune of harvesting a great mature bull Moose. My personal guide, Mike Horstman, and Luke teamed together and worked hard to fulfill my dreams.
This was a great hunt located well above the Arctic Circle. There was lots of game, beautiful scenery, good food, comfortable accommodations and Great People!
A true Wilderness Adventure! I highly Recommend!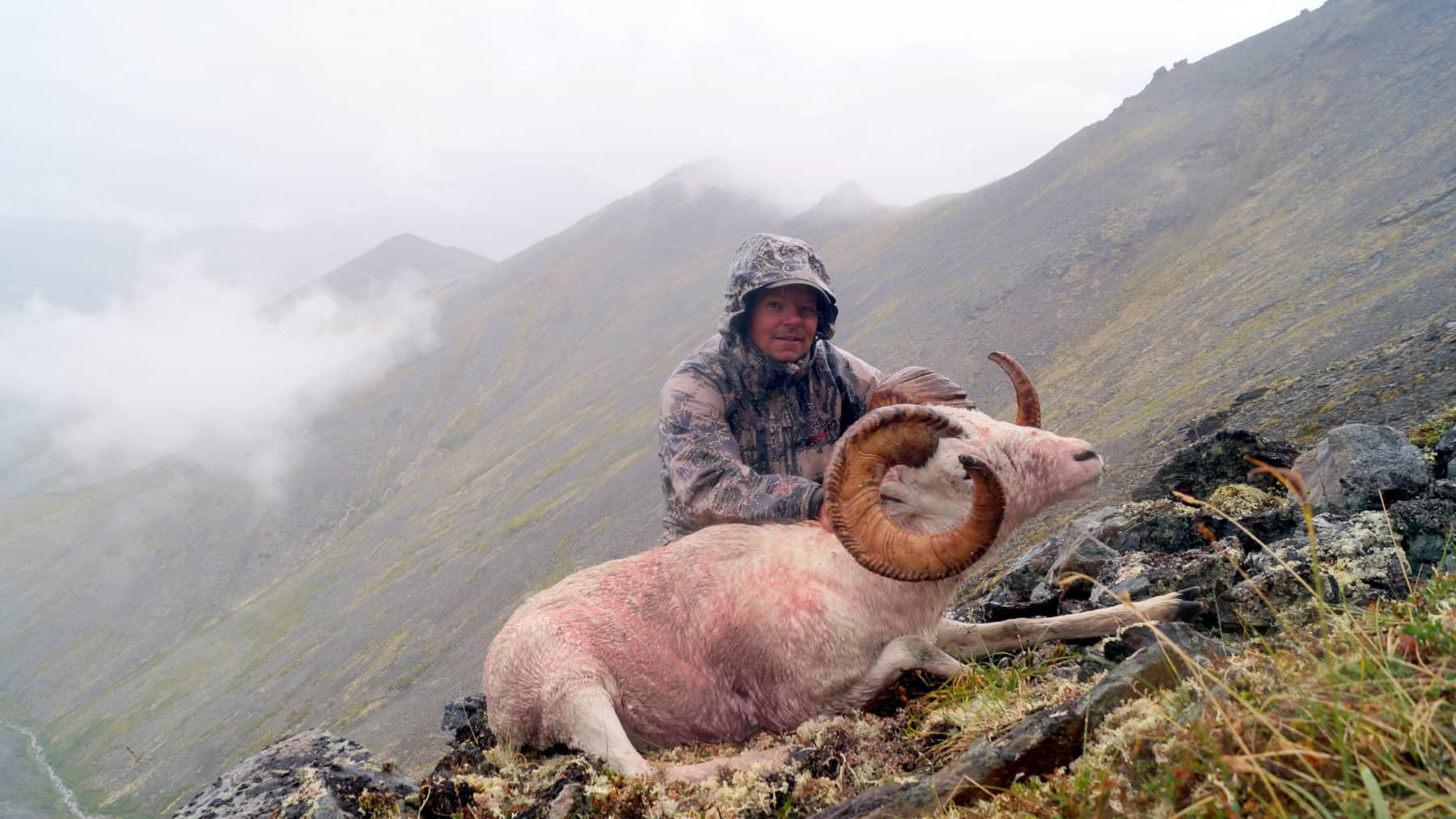 After several unsuccessful years of putting in for a special draw Dall sheep tag in the Tok and 14c I decided to book a hunt with Luke @ Tyrrell's Trails. From the first time we spoke on the phone I knew this was going to be my trip of a lifetime.
Luke was extremely helpful with getting my tags and license and with coordinating the logistics of getting me to Coldfoot. He provided a very comfortable base-camp with excellent meals and a hot shower!
Beginning with an awesome bush-plane flight in, to spotting legal rams (the first evening) and spiking out; the sheep hunt was exactly what I was looking for. I couldn't have asked for a better, more qualified outfitter or guide. My guide was a great hunter who put in the extra effort to ensure my hunt was a success.
I hope to do more hunting with Luke in the future. I highly recommend Tyrell trails if you are looking for a true Alaskan adventure!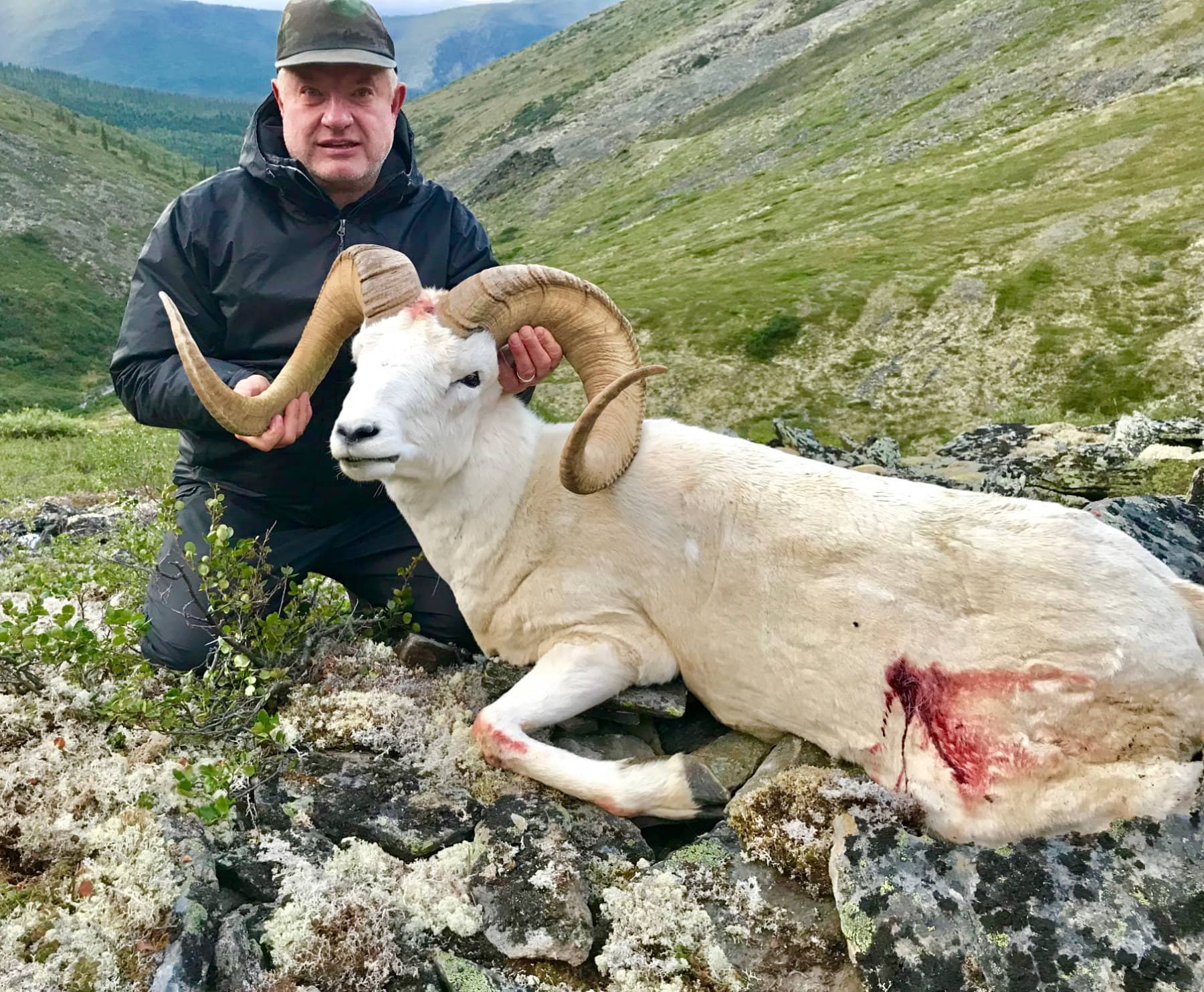 I took this 40″ Dall Sheep at 470 yards 15 minutes after the season opened while backpacking in the Brooks Range.
Absolutely one of my best hunting experiences which I'm happy to share with hunters looking to do the same.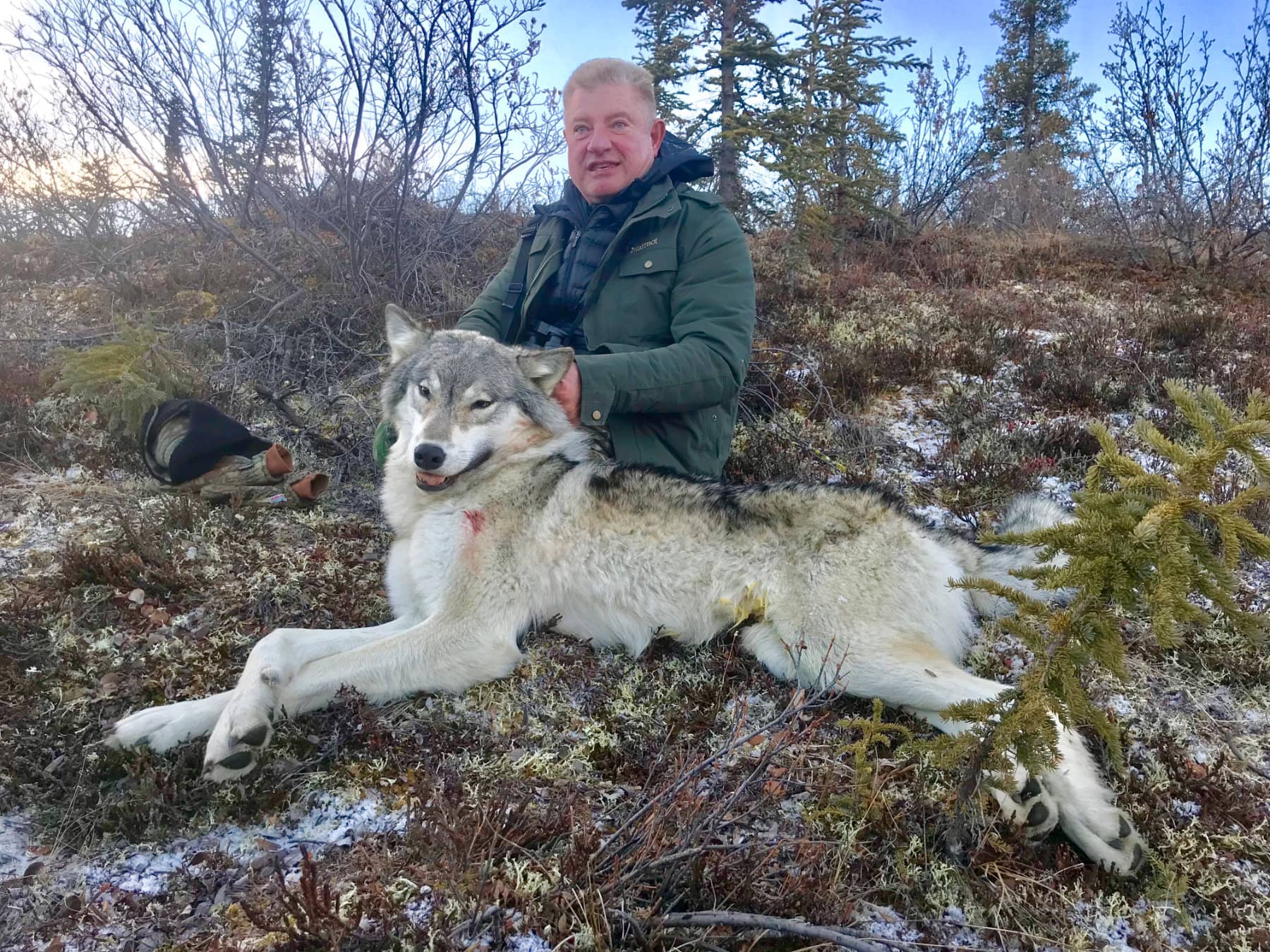 At the end of the season, Luke and Wesley Tyrrell guided me on a special hunt where I took this impressive male wolf.
Very beautiful country. Was extra special watching the Caribou herds move into the region.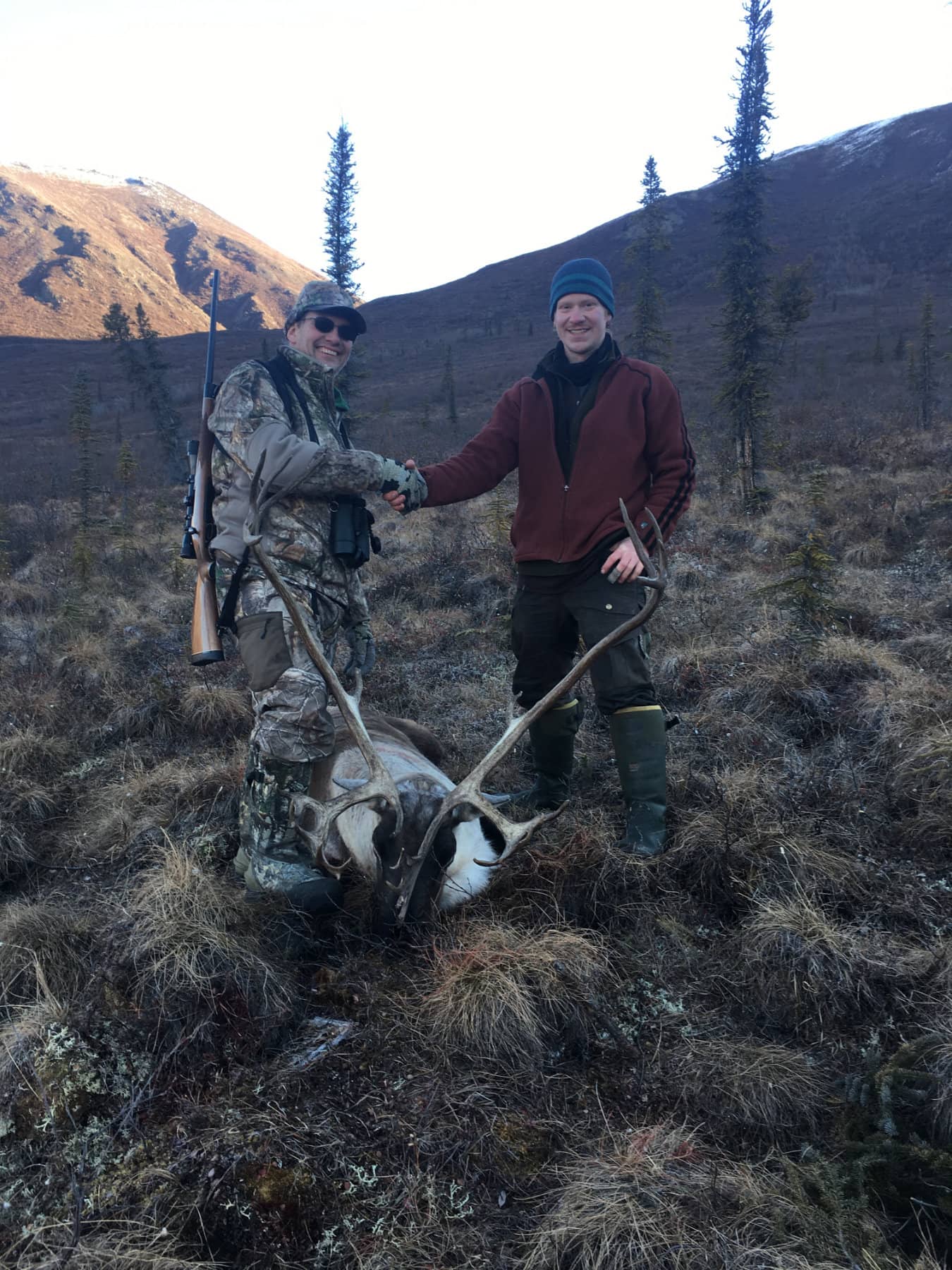 I hunted with Tyrell Trails Hunting Adventures in September 2018. It was the Adventure of a Life time , For me a Dream come true. a Bucket list Hunt., Luke is a good Outfitter ,Pilot , and Guide. These are Honest people. Luke even offered to postpone and hold my hunt until the next year because the Caribou Migration was late. But I am so glad I went as scheduled. Luke told me that there was a good chance at bagging a Grizzly bear on this Hunt on a Trophy Fee., as it was booked as a Caribou Hunt. So I Went on my scheduled Hunt were I saw 3 Grizzly's and had 2 shot opportunities. Where I Harvested a Beautiful old big Bore Grizzly Bear on the third day. The Next day Luke moved us to where the Caribou were when they finely showed up in his territory.
The Following day I Harvested a Very Nice Barren Ground Caribou Bull. He also move the other Hunter in Camp That week to a another location where he Harvested 2 very nice Caribou Bulls, on the last day of the Hunt. I also had 3 shot opportunities on Wolfe's. I Missed the one I did shoot at but that was my bad. We also saw 6 Bull Moose and a Cow Moose. and The Bulls were all Big with 5 of them over 60 inches. I wish that the season would have been open for Moose. I also saw 8 Doll Sheep on this Hunt at least 3 were Rams. and when the Migration started I saw over 100 Caribou in one place and saw Thousands from the air flying out.
Luke's Brother Wesley was My Guide. He is the best Guide I have ever Hunted with in My life., and I been on a few Hunts. He was very professional, By the end of the hunt he was a Friend. He got me on Game., was Patient with me and never left me behind. I messed up my knee walking out on the second day of the hunt. Wes my guide hunted with in my limitations and we still bagged game. The Packer Travis was good fellow too. and I was glad he was there when the game was down. Luke also just bought a Beautiful base camp with a nice lodge and cabin you will get to stay at before and after you go to spike camp. If you want a Good Hunt with a A+ outfitter book your hunt with Tyrell trails. I will If I ever get the Chance to go Hunt Alaska in the future.
These Guy's are the real deal.
Dear Luke,
Now that I am home and there has been time for everything to sink in, I thought I would write. I have hunted all of my life and been all over. I have taken nice animals before, but never 2 on the same hunt. Your hard work before and after my hunt made for my success. Kudos to you and your professionals. I will recommend Tyrrell's Trails to any serious hunter looking for the trip of a lifetime.
Hello Luke,
It is near Christmas time now and the thrill of taking a Dall ram still run through my head like it was yesterday. Your hard work and experience worked again. Thank you for the flights and the preparation of making my sheep hunt another home run. After the moose and caribou in 2017, I never dreamed you could show me a better hunt…….but…….oh yeah…..you did. Have a great Christmas and hope to see you soon.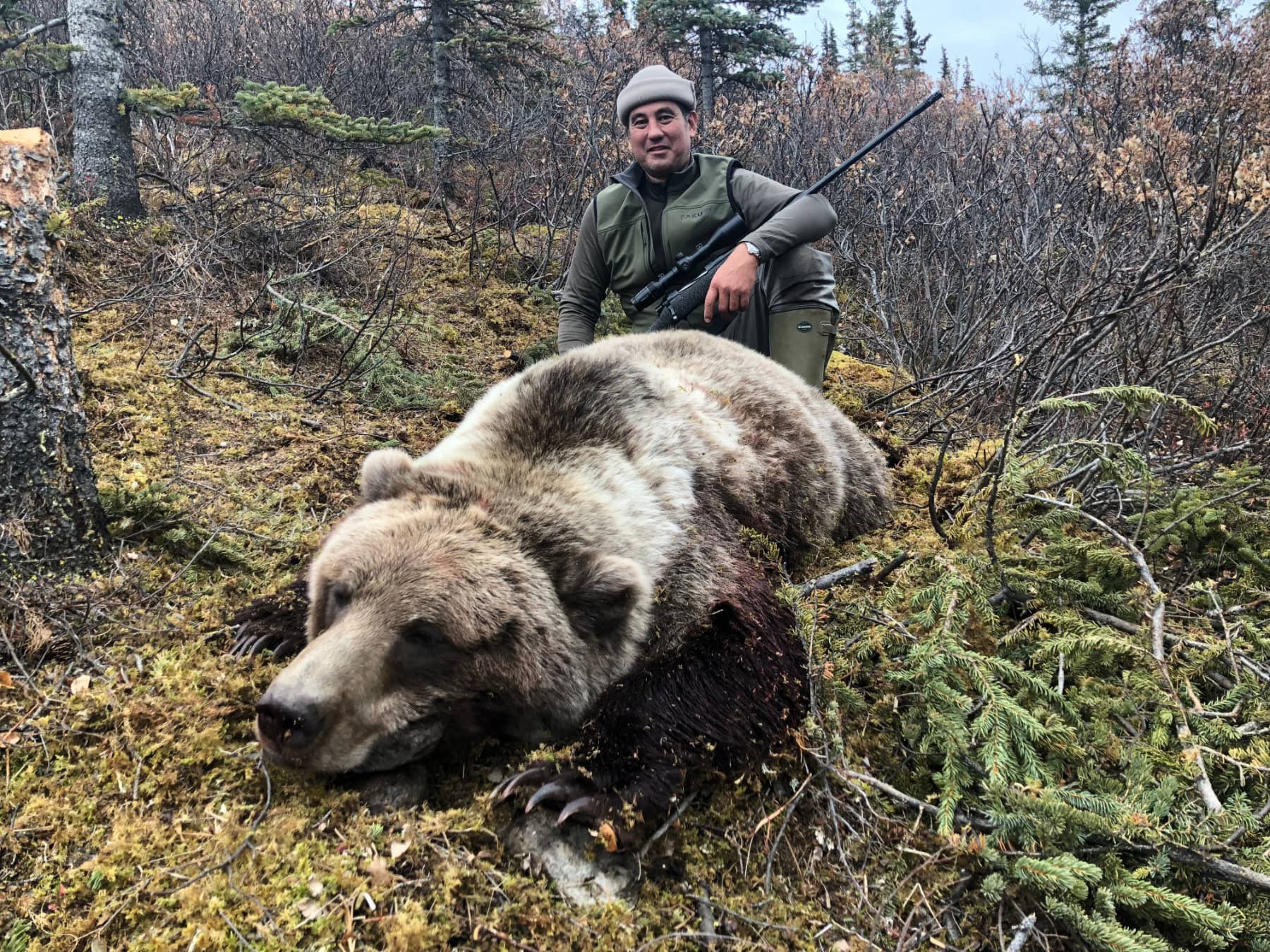 I've hunted Big Game extensively all over North America as well as the rest of the world for over 20 years.
I've done seven hunts in Alaska, the last two with Tyrrell's Trails for moose and grizzly bear in The Brooks Range. This year will be my third hunt with them – I will go on a Dall Sheep hunt this summer with my son.
Luke Tyrrell runs among the best outfitting operations I have experienced. Logistics were flawless, equipment in great shape, hunting areas with an abundance of high quality game, and Luke is always there to "go the extra mile". My guide, Wesley Tyrrell, was amazing, not only in tirelessly spotting and calling in trophy game (often "out of thin air"!). Packers were terrific – experienced, helpful, and most importantly, fun!
If you're considering a hunt of a lifetime in The Brooks Range, I recommend you give Luke a call.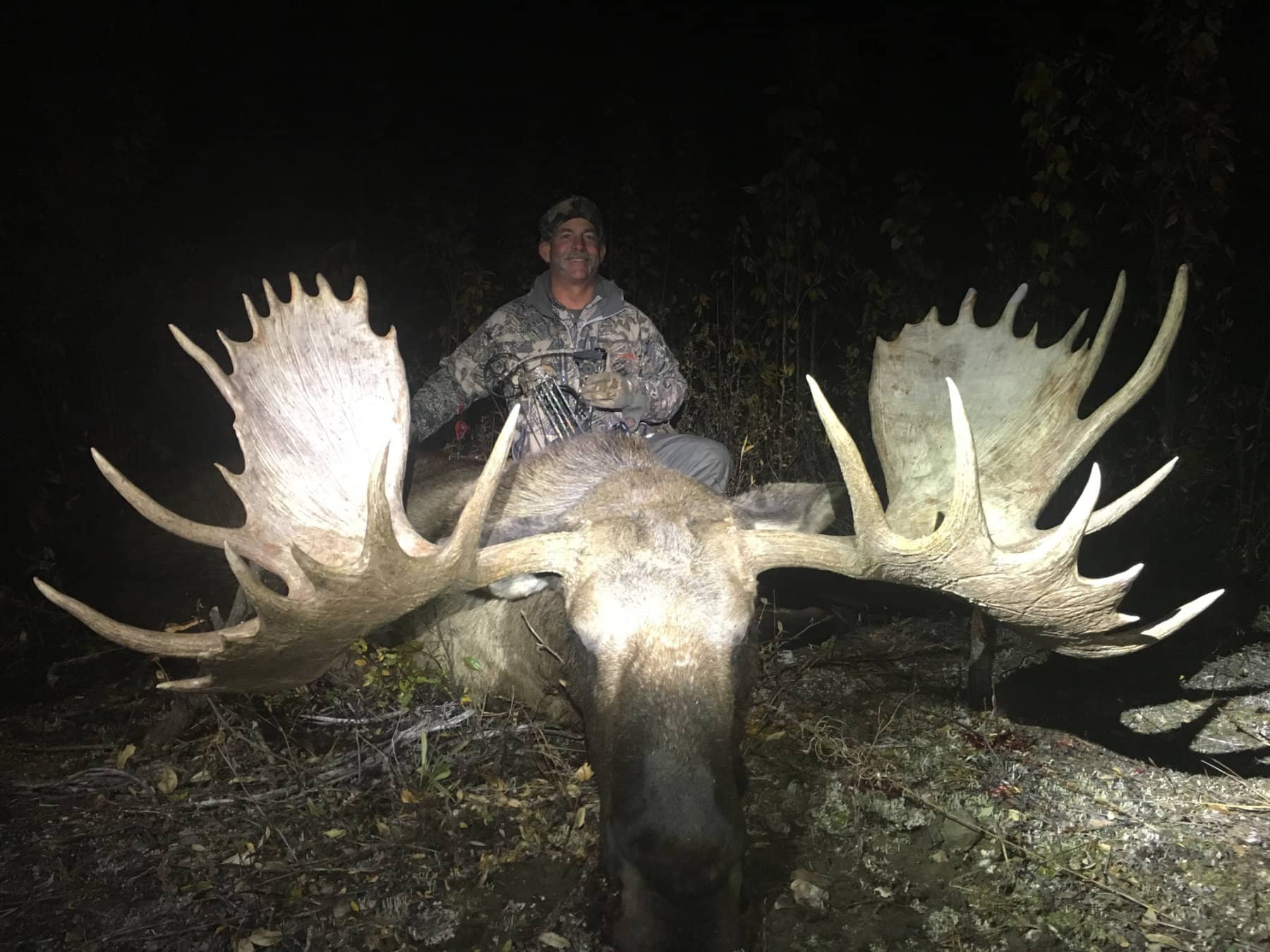 In 2016 I had to pleasure of hunting moose and bear with Luke Tyrrell and crew. The year prior I hooked up with Luke and discussed with him my hope of bow hunting in Alaska. He was honest and upfront with what his camp could and would do as well as how I could apply for a special bow tag and include lots of other valuable information. During the prep time prior to the hunt Luke kept me well informed and made sure I was aware of the types of condition I might be hunting in as well as equipment I should bring in order to help my hunt stay as comfortable as possible. His information helped ensure I had what I needed to help my hunt be successful.
When I arrived in camp I found it to be fascinating, beautiful and every bit of what I was expecting. The crew was beyond friendly , helpful , and most importantly, knowledgeable. I saw a lot of moose and had some great stalks before taking a magnificent bull with the bow. His crew handled my meat and trophy with great care and professionalism. We also saw lots of bear and had several great stalks before I harvested one with the bow. They again took great care of the bear hide and meat.
My meals were fantastic and I left camp feeling like a proud hunter who had worked hard, been treated well, and had the hunt of a life time. I truly feel that every hunt is ultimately what the hunter makes of it and Luke Tyrrell and his crew, and I do mean the whole crew, gave me every chance to live this adventure as I hoped it would be.
Thank you all for allowing me the chance to live a dream.
Submit Your Review
We'd love to hear from you! Tell us about your experience with Tyrrell's Trails.
"*" indicates required fields