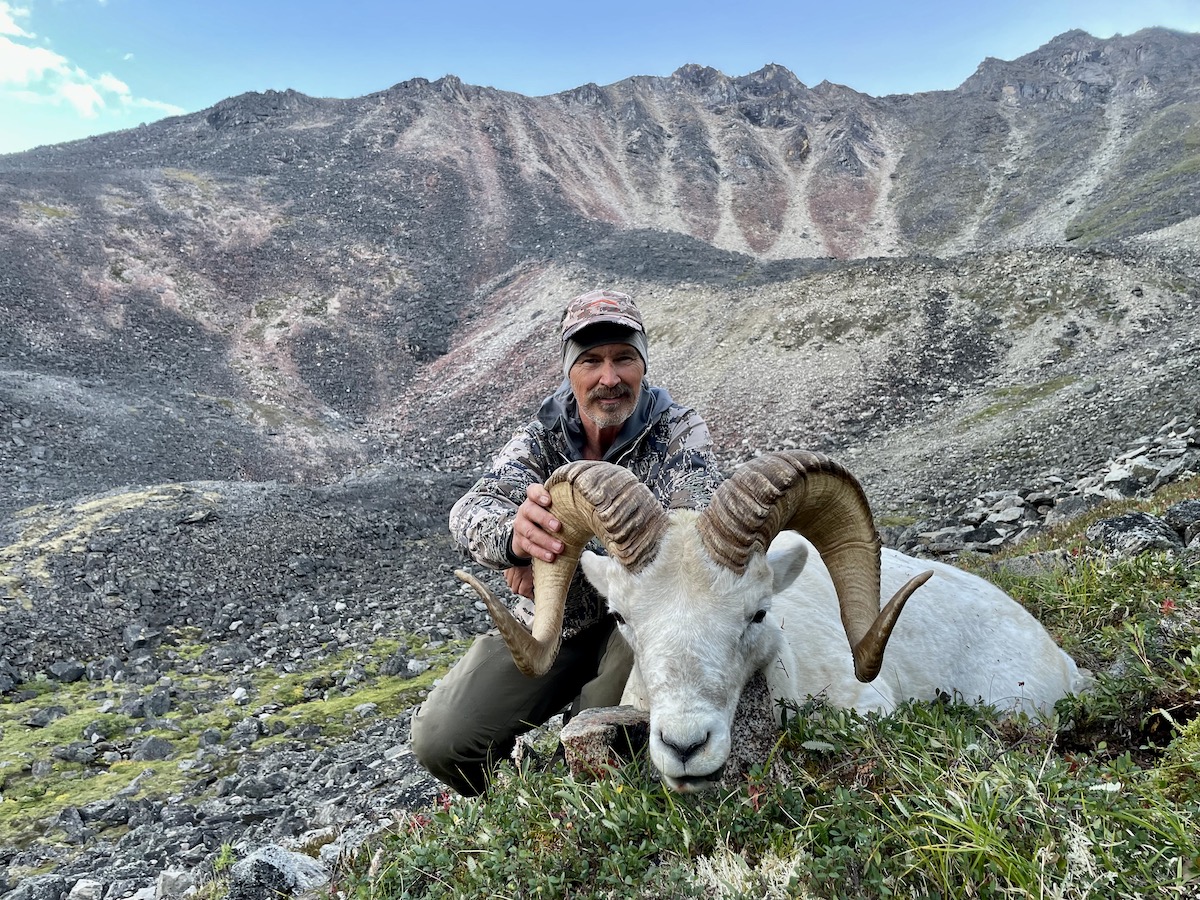 It was long wait from my initial booking until my hunt, but can tell you it was worth the wait! Luke, his family and crew are top notch and everything works like a well oiled machine. I felt very welcomed at the lodge and found it more like visiting relatives than strangers. My sheep hunt was tough, but that's exactly what I was expecting and ended harvesting a very nice ram. Tenderloins over a fire after the pack out, eased the pain considerably. Ribs (and cold beer) at the lodge eased it even more!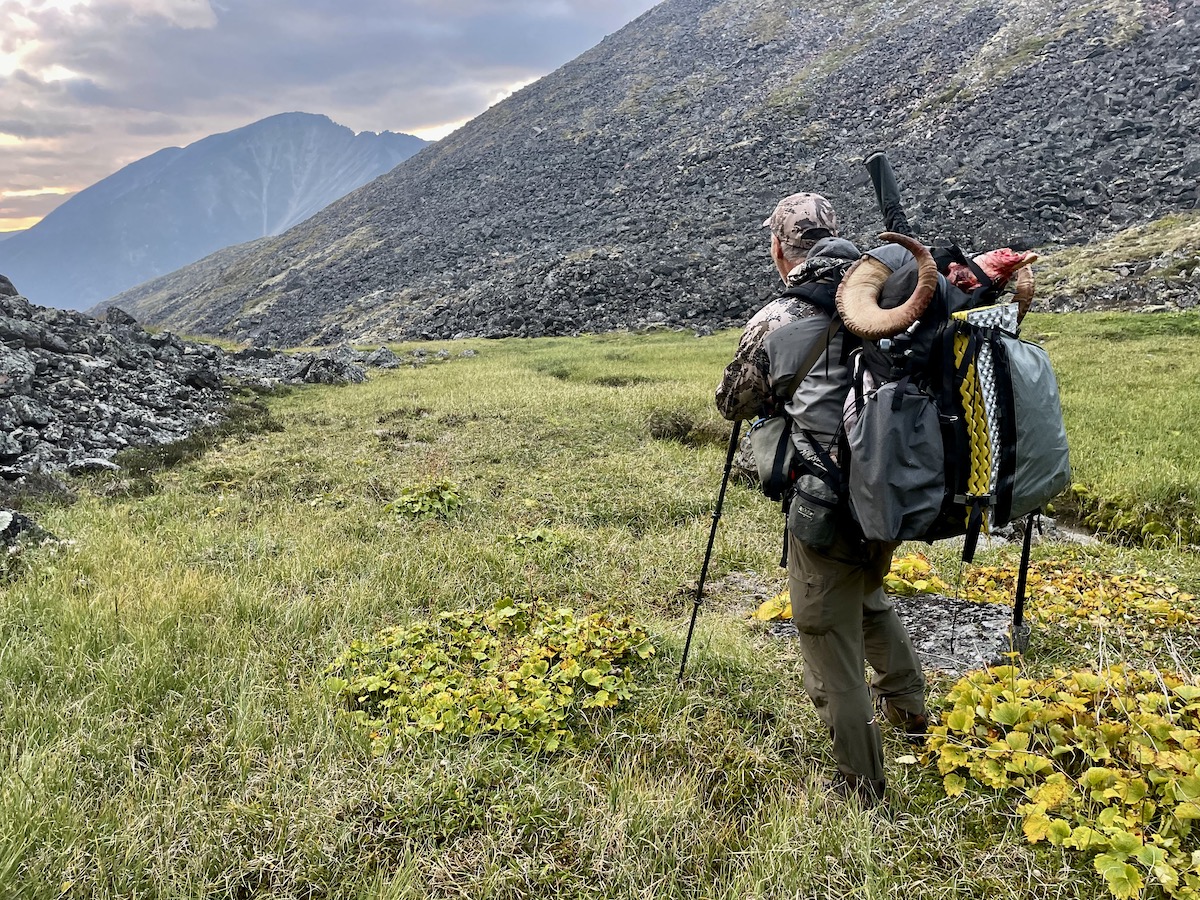 I spent the remaining four days hunting grizzlies. We saw seven grizzlies in those four days and I passed on a really nice grizzly, holding out for even nicer one. We did find one even nicer at the end of our hunt, but it eluded us. I'll always cherishing watching the numerous bears in this wild country.
This hunt exceeded all of my expectations and my expectations were high.
Thanks Luke and crew!
Mike Moore