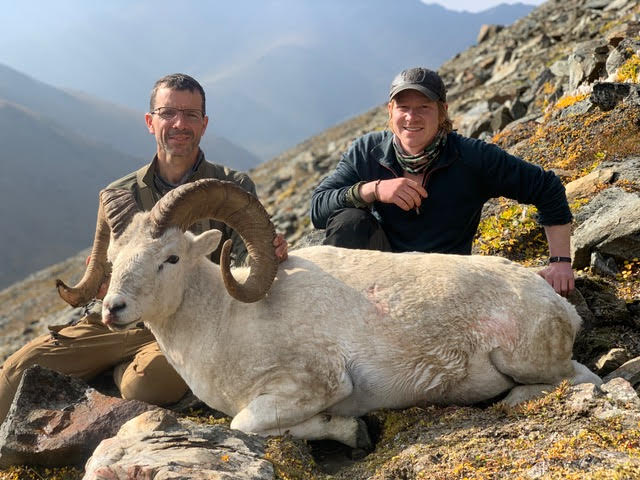 What an awesome trip! I've been fortunate enough to hunt a variety of places over the last 20 years and have to say this was my top trip.
Having met Luke and Wes at one of the shows a few years ago, and speaking with a friend who hunted moose with them, we started talking about a sheep trip. From our first conversations to the departing day of my hunt they both carried their cheerful, positive attitude all of the time. It's not that big of a trick to find an outfit in AK these days (or most other places), but to find one with solid communication, a great area, great in field skills, and a great attitude is another story.
This trip was FUN, with plenty of laughing and smiles the whole time. The logistics were handled well, the lodge was a great place to HQ, and the supplies were all just fine. Wes, Phil, and Brooks were all very capable in the field and great hosts. From the time I landed to the time of departure I felt very welcome by a family who loves what they do. I'd go back in a heartbeat!
And yes, sheep ribs are quite the treat!