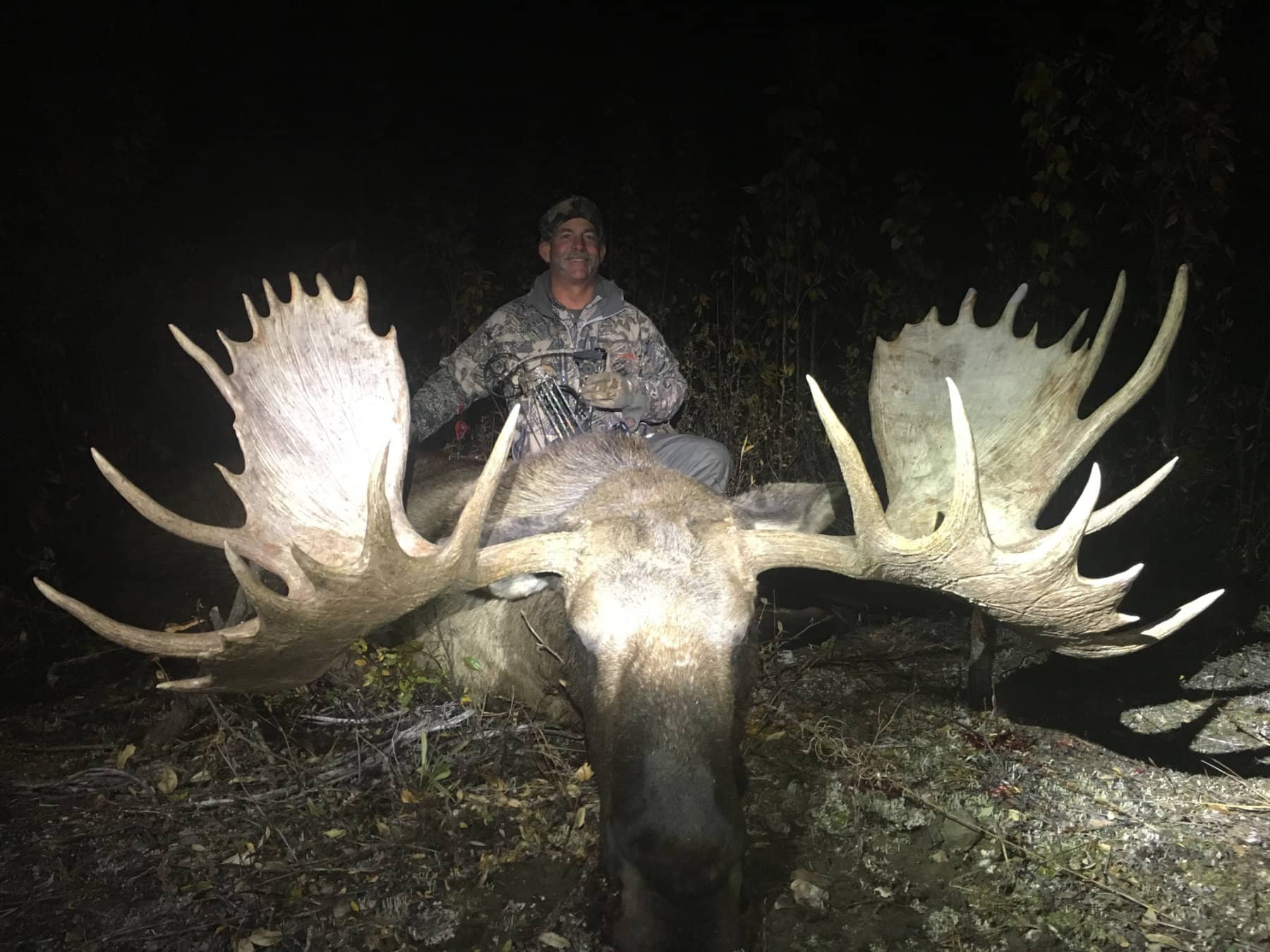 In 2016 I had to pleasure of hunting moose and bear with Luke Tyrrell and crew. The year prior I hooked up with Luke and discussed with him my hope of bow hunting in Alaska. He was honest and upfront with what his camp could and would do as well as how I could apply for a special bow tag and include lots of other valuable information. During the prep time prior to the hunt Luke kept me well informed and made sure I was aware of the types of condition I might be hunting in as well as equipment I should bring in order to help my hunt stay as comfortable as possible. His information helped ensure I had what I needed to help my hunt be successful.
When I arrived in camp I found it to be fascinating, beautiful and every bit of what I was expecting. The crew was beyond friendly , helpful , and most importantly, knowledgeable. I saw a lot of moose and had some great stalks before taking a magnificent bull with the bow. His crew handled my meat and trophy with great care and professionalism. We also saw lots of bear and had several great stalks before I harvested one with the bow. They again took great care of the bear hide and meat.
My meals were fantastic and I left camp feeling like a proud hunter who had worked hard, been treated well, and had the hunt of a life time. I truly feel that every hunt is ultimately what the hunter makes of it and Luke Tyrrell and his crew, and I do mean the whole crew, gave me every chance to live this adventure as I hoped it would be.
Thank you all for allowing me the chance to live a dream.